Say Hello To New 2021 Me!
Dear Hivesters,

John, 72, wasn't able to move or work properly for two decades, suffering from various forms of systemic, chronic pain. In May 2020, he picked up a No Pain Energy Cell and changed his lifestyle and nutrition with simple adjustments that take into account mitochondrial health. Today, John is on his surfing board for the first time since 1999.
John is not alone. Since its introduction last year, the Vital Field Energy Cells have taken North America by storm. Based on over thirty years of clinical development in Switzerland, Austria, and Germany, the Energy Cells are the first wearable, simple, and budget-friendly alternative to painkillers, surgery, and invasive, symptom-focused medicine – with zero reported side-effects.

Currently, there are three Energy Cells on the market that use a revolutionary frequency therapy technology known as Vital Fields.

NO-PAIN Cell 
A natural pain-relief solution with a reported 93% success rate. Over 15,000 happy customers worldwide have been able to transform their lifestyle after getting long-term pain-relief. Cell lab tests show a 25% improvement in cell regeneration and a 60% improvement in cell metabolism.

ANTI-INFLAME Cell 
Designed to help the body fight chronic inflammation.  Often used in conjunction with NO-PAIN Cell when the pain is inflammation-driven.

RESISTANCE Cell
Designed to strengthen resistance to microbes, parasites, mold, and viruses. In lab tests, shown to increase the number (+17%), diameter (+10%), and metabolism (+23%) of neutrophils, the white blood cells that are the first line of defense in our immune system

Energy Cells come with a 30-day risk-free trial and feature a minimum 6-month durability.

Subscribers and purchasers also get a free copy of HOW TO LIVE WITHOUT PAIN: A SEVEN-STEP GUIDE, by Mechthild Rex-Najuch, a Vital Field expert and naturopath, who has tackled chronic disease successfully since the 1990s. This book is the perfect companion to the Energy Cells. Learn simple modifications you can easily perform on your own to help the body fully regenerate.

Check out some of the testimonials from chronic pain sufferers and several of the world's top Olympic athletes.

HoneyColony subscribers get 21% OFF for the next three days by using the exclusive coupon: HONEY21. Simply go to the products section here, pick a Cell or a bundle, and enter the coupon code. FREE SHIPPING IN THE US!

If you have questions about Energy Cells, contact Vital Field customer service directly here. 

Wishing you the best with the future of pain and inflammation management!

Sweetly,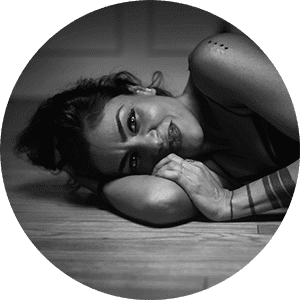 HoneyColony Founder
Maryam Henein
Worldwide delivery. Free shipping in the U.S.
Bundle up $ SAVE with our health & wellness kits!
Essential Pain Relief Bundle
2 No-Pain Cells – for all types of musculoskeletal pain
2 packs of adhesive patches
Essential Relief & Care Bundle
1 No-Pain Cell – for all types of musculoskeletal pain
1 Anti-Inflame Cell – for inflammation, chronic or acute
2 packs of adhesive patches
Essential Relief & Strength Bundle
1 No-Pain Cell – for all types of musculoskeletal pain
1 Resistance Cell – for immune support
2 packs of adhesive patches
Essential Care & Strength Bundle
1 Anti-Inflame Cell – for inflammation, chronic or acute
1 Resistance Cell – for immune support
2 packs of adhesive patches
1 No-Pain Cell – for all types of musculoskeletal pain
1 Anti-Inflame Cell – for inflammation, chronic or acute
1 Resistance Cell – for immune support
3 packs of adhesive patches