amazonriver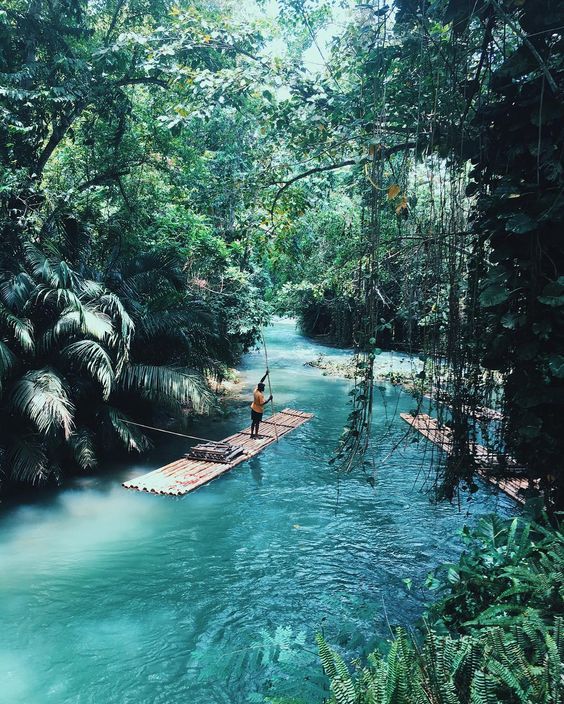 The first online Affiliate Marketing Program that was launched in 1996. The Amazon Affiliate Program has more than 12 years track record of developing solutions to help website owners, web developers, and Amazon sellers make money by advertising millions of new and used products.
When websites owners and bloggers who are associates create links that will have a particular and unique code that will go to the affiliate marketer that has the code.  He will make a commission that will entire him too.
Affiliate Marketing
Amazon was my first Affiliate Marketer job that I have got. I have applied to Commission Junction, Offer Vault, Click Bank, and Amazon Associates Program was the one that has accepted my application. I was so happy and I have felt so accomplished with that Welcome email. It was an instant love that I felt for that company. But, really, Amazon, was the only company that has given me that feeling of being welcomed on something that I felt that I wasn't that skilled for. Somehow I have thought that I would never get accepted.
womenjumpinghighinafield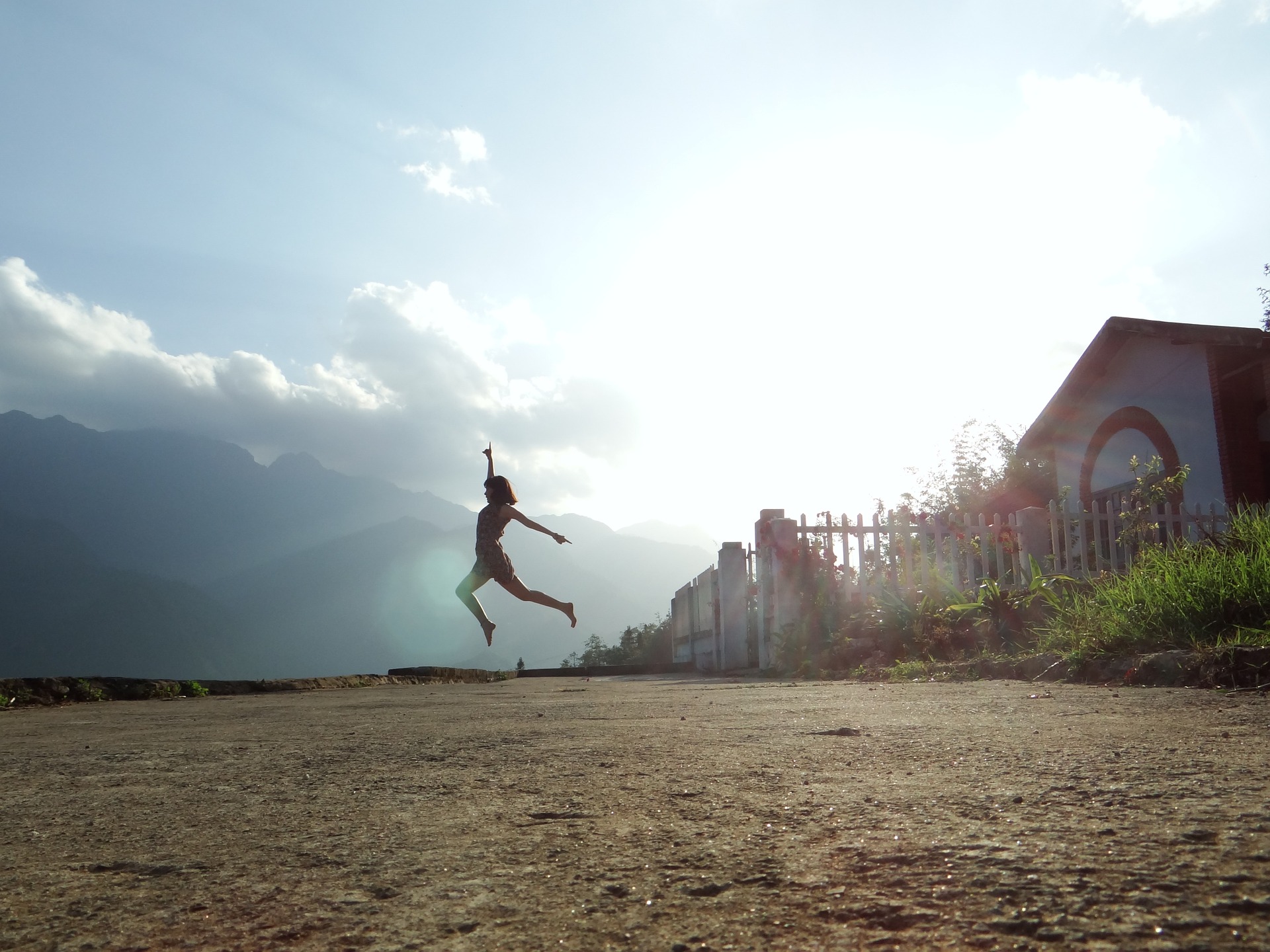 With gratitude for a trust
Now I am writing this blog about this very sensitivity company that has given me a chance. I can tell you with my heart full of gratitude that I really appreciated that Amazon, you really have given me a chance on this journey that at first has terrified me.
I also want to say thank you for giving me the benefit of a doubt, that I was this newbie that needed your confidence so much. I am taking the chance that you have given to me and using it very diligently. Doing all the right things that I have intended too for your great satisfaction.
I am putting this image right on the top of this blog, that is the Amazon River that coincidentally passing by Brasil in their beautiful course by a few countries, one of it is the country that I was born on and that I love so much, Brazil
Devastation in the Rain Forest
We have only one problem. What they are doing to the Rain Forest. I have seen something about on the Internet News. We definitely need to get on watch what about the devastation of the Rain Forest. We do need to get together and stop this nonsense that is happening. I have to be honest that I really don't know the very details about it. I will. Meanwhile, I wish that you will keep clean above this called devastation because we do need our Rain Forest. It's responsible for the 1/3 of our oxygen, and that is a lot to lose.
Let's get to the bottom of it and find out about, that is the first step and go forward. Let's hope that we can call reason and find a huge solution to a huge problem. All together we will not peril. We will succeed!
Thank you, Amazon, my life, my dream…
This is a beautiful flower that I find so amazingly beautiful to celebrate this company that has been trying very hard to give access to better and quality products to people that sometimes can't afford the good things in life. Amazon having prices so affordable with the best quality and very effective ingredients that make the organic and non-chemical, no animals testing products reachable to all of us,  which has been even more tangible to every person on this Earth. Salute Amazon! Thank you.
I am going to try to make it easy for you to shop through me and you will feel comfortable about this experience. We are going to start with: Links, let's talk about the links. So, all my links that will help you to navigate, will be a kind of dark purple, like almost red. This is happening because the links colors in this theme are blue which is no different than the color of the heading of them, which I figure it would confuse you, so read it is.
You will find a lot of information. When I did my research, I have tried very hard to make sure the products and brands that I would work with would be Definitely LEGITIMATE,  which means, no lying here. No one, I mean, no one, would lie to my subscribers. If I am going to try to help you not to go through what I went through a good chunk of my life, I mean, make sure you have a very healthy lifestyle, I will not permit any scams in my website. I went for years doing research, being in a financial holocaust, trust me, for nothing. I did for a reason, and now that most of the bad times are almost gone, I am not going to allow anything that I didn't allow in the first place. I didn't go through that for giving it up right now.
You can be sure about everything that I used to be and believe still the same. I will continue my battles and be your trusted vessel to you healthy way to be right now and always, my friends. This way will never change. It will always get even more fierce!
Thank you so much. If you have any questions or suggestions, please go ahead and let me know. I will be happy to be able to answer your questions or hear about what do you think about everything?
Warmly!
Luzia Soares
Amazon Pets I tabcatwithlightgreeneyes
When I have started my Website I was very excited about doing something that would help people and the wonderful planet that we live in.
So, I have signed up some applications trying to get companies to let me sell their products. I have worked very hard, researching these companies to make sure their products were legitimate.
I was very busy, getting information here and there, to make sure that these companies were honest, transparent and legitimate. I have always believed that the most important thing in businesses was how honest that they would carry on with their name and their products. Really, in short, it's not the quantity, but quality. So I was trying to apply all over and at the end, I was denied. I guess the major problem was the fact that I was new in this business, and they didn't know me that well.
"No",  that was the word that I started to see after a few days that went by. It was a "no" and again' "no".
I really didn't expect that. Honestly, some of the companies didn't even bother to send me an answer. I didn't give it up. I was very tired. All that work down the drain and I have no product to sell.
So, I kept going. That's when I found out about Amazon. It was beautiful because when I was denied I have had a chance to find out about a company that was very nice, Amazon, that has helped me to get to know all the brands that were wonderful with a different set of prices that were more affordable.
Amazon organic brands weren't only something that was getting me to be able to pursue my dream and it was also it has brands that really have taken my business and me to another level. Now I have all the brands that I need covering about all the products that I want to have my customers comfortable and very happy. They will be able to shop for everything that they need in one website, green-approach.com.
Amazon brands were wonderful, cheaper, transparent and again, affordable
I was very surprised also at how much products, safe and very clean they have. From construction to your deodorant. Some you can buy bulk and save so much money. Most of the shipping is for free. Amazon is absolutely amazing. They do have very good promotions going on all the time! They work with very reputable companies.
After some time I was able to sign up with the companies that I was denied to. So, things have gone the way I wanted to go. Now, I still work with Amazon that has been very good to my customers which it's good because I am able to accommodate everyone. I just want my customers to be able to have their needs fulfilled.
smalldoglookingstraightatlittlekitty
Right on this page, I have chosen to put some brand products that I do recommend.
These are products that you can use for your furry friends. I know that they have a special place in your heart. Believe me, they deserve it! Take time and read it carefully. These are different companies that work within Amazon.
You may not choose to keep with the first product that you try. Sometimes takes a couple tries to get the brand that really wins your heart (you can get your money back guaranteed). I know one thing for sure: They are wonderful products that took me a lot of time to get it to you. I wanted to make sure that I have good choices for you. We are all in the same boat trying to do our best to protect our loved ones and trying to live on a budget.  Let's face it, have pets is expensive, especially when you have multiple pets. I have only one goal in my mind, is to have you satisfied and happy.
I will have pictures of the brands to give you an idea how they look like. It's not all the products, only a few ones. Believe me, each brand has a variety of choices for you. Reading this blog you will be able to click on the highlighted words that will take you to the pages that you can find the products and decide what you want. If you have any questions about any products or anything at all, please give me a call or leave it at the bottom of this page, please!
Amazon has a big list of brands that you may have never heard about it or maybe you have. Some are very popular and some are not. I can guarantee you that they all have the best nutrients and ingredients that their name stand right behind it. Everything with money-back guaranteed, no questions asked, I promise! You know how reliable and reputable Amazon is. They do work with the best brands on the planet which I understand because they have a reputation to protect. Use Happy's Pet Product for peace of mind. SinergyLabs is a wonderful product that will give a piece of mind when it will put your mind at ease. There is a product that you can definitely trust!
SynergyLabs Richard's Organics Pet Calm 2 fl oz
Premium Pet Deodorizer By Pet Diesel | Organic Deodorant With Enzyme & Calming Lavender Scent | Odor Elimination & Bacteria Removal | For Dogs, Cats & More
Sunny & Honey Pet Stain & Odor Miracle – Enzyme Cleaner for Dog and Cat Urine, Feces, Vomit, Drool
Maple Holistics Natural Pet Shampoo For Dogs & Cats – Moisturizing And Deodorizing Formula With Lavender & Evening Primrose Oil – Pet Grooming Skin & Hair Care For Dry Itchy Irritated Skin – Vitamin Rich Cleanser
Dog & Cat Ear Infection Treatment for Itch, Discharge, Odor & Headshaking. Non-Irritating Ear Cleaner for Dog & Cat Ear Mites, Bacteria & Yeast. Gunk-free, Non-Greasy Dog Ear Wash By Paws of Kerry.
Whole Life Pet Just One-Single Ingredient Freeze-Dried Treats for Cats Pure Chicken Breast, 4oz
If you have your own preference for a Brand and you haven't seen it here, please, tell me which ones you would like me to have!
If you have any questions or suggestions, I will be very happy to hear it. A helping hand is always very welcome.
Thank you so much!
Warmly!
Luzia Soares.
americapapillondogrescue