Better Life Free of Chemicals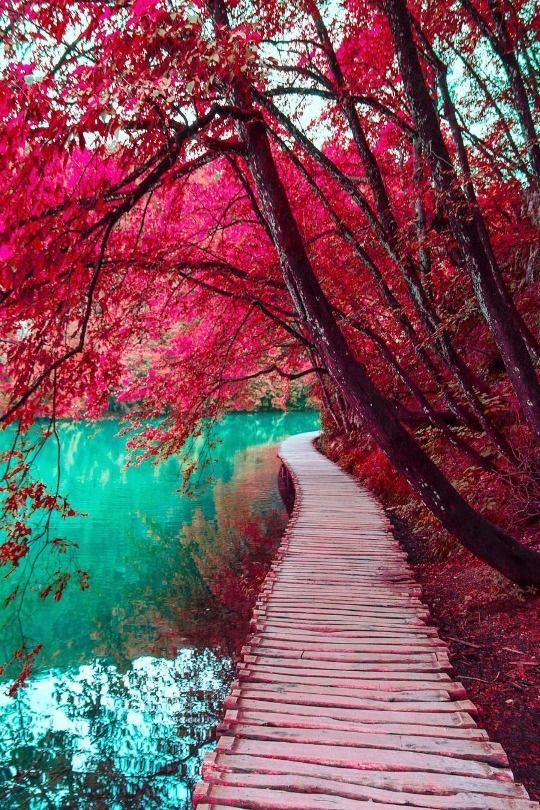 redtreesinawoodpathwaytogreenwater
When I first start https://green-approach.com, the main reason for my mind was a website with the purpose of help people about living a chemical-free life. That idea was born from this huge desire that I have in my heart to warn people, protect them against all the sicknesses that a life with chemical would bring to them.
I went ahead and did a lot of research trying to put together all the articles, all the products that we could replace to a good, organic, non-toxic, eco-friendly, ethical made, getting a wonderful start line of products that would bring back safety and health.  At the same time, I want to also bring awareness about animal cruelty, animal extinction, and everything else that comes from the same territory, poachers, hunters, environment, pollution, our beautiful, perfect planet are going to the total destruction if we don't take action and fight for our rights and keep our Earth safe, so, the children of our children will be able to enjoy Nature the same way we do today, still do, fortunately.
I know that we have about over 200 chemical agents in our home, any given time, these agents are hurting every one of us in our family, big or small, it hurts people differently. We are different from each other. In a family of 5 people, every one of these families has totally different strengths. One can have a very strong immune system, when the small one, the younger one, may have a weaker immune system. For example, if we are in a family of 5 different human beings that will react to a chemical solution in ways that we would never expect. So, the solution would be, just don't have chemicals in the house at all. Just eliminate it. Remember, we react differently, but, we will be hurt one way or the other, because chemicals are not good for anyone, no matter how strong your system is.
beautifulburgundyroseindetails
Ok, easily said than done. We are all people of habit. There are things in our life that we have gotten on the habit to do. It is difficult that all of a sudden we will change a lifetime of addictions and habits that have been in our life since we were kids, it has come from our parent's home in the first place. We need to do it, definitely, but, maybe slowly, patiently, but, certainly, with a huge conviction because we know for sure what is good for us and our environment. We can try to ignore it, we can try to put it off. neglect, postpone, procrastinate, but, we do know that time is running out and we have to start sooner than later. We owe it to our kids and to the generations that are coming.
We have some research made by the EPA, Environmental Protection Agency,  that are getting our attention to the fact about how bad are the chemicals we have in our home! I really wish that you read it, and find out for yourself what is scientifically proved that the chemicals we have gotten in our nest are really bad. Let's have a look and try to take that into consideration because this is a very serious business. Sometimes we don't understand why some families have some sickness, and others don't. We have to look at the whole picture. We can take me for example:
It was one time in my life that I was fighting cancer. Cervical and breast cancer. On the cervical issue, I have had 3 surgeries and it kept coming back, and eventually, I have to have a hysterectomy. I was still in the hospital recovering when my doctor has found out that I have a little, tiny lump in my breast.  Come to find out a few days later, still in the hospital recovering from the hysterectomy, when I was diagnosed with a lump in my breast that was cancer. So, going on realizing that I better start to eliminate or change dramatically my lifestyle. The lump in my breast was removed, and fortunately, it didn't spread. It was 2002 and after my recovery, I have moved from Massachusetts to Charlotte, NC. in 2007, since then I haven't been in a hospital, I mean, not for being that sick.
surfshotamericankestrel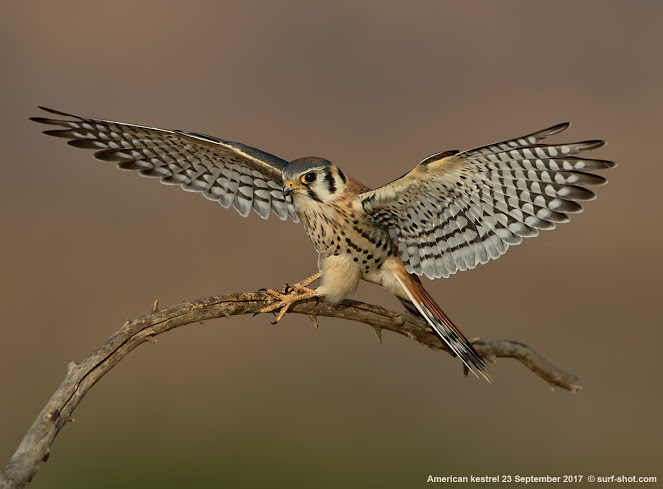 I am cancer-free for over 16  years. I don't have a cold, I don't have the flu. I pray and thank God every moment of my life that is very blessed because I follow his teachings and respect Nature, loving it with all my heart. I have all the chemicals out of my home, out of my life. I have changed my lifestyle much more after all these and will continue on this path. At least I am giving myself a chance to change my life for the better.
There is one thing that I urge you to keep your eyes open too, the big industry behind natural and organic products. You have to do your research and make sure there is a place that you can trust too. There will be places that don't have what they claim to have. You know that are good people and bad people in this world. Unfortunately, we are not all good. Some people will, without remorse, use people to their advantage, I really don't like to say it, but, it is true, and we would rather not have to say it, it really sickens me to know that some people do things just like that and ruin it to everyone…
littledearinthewoods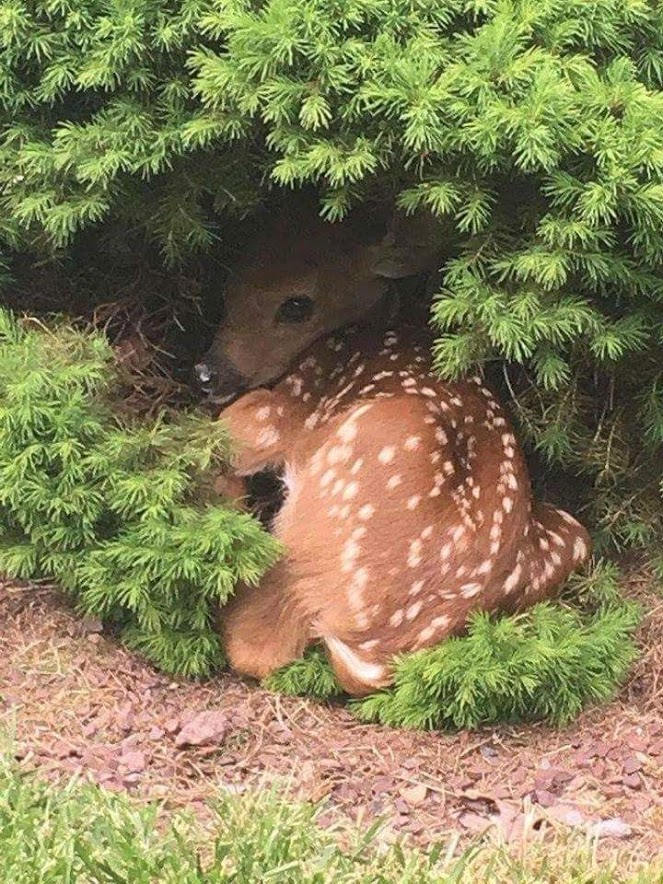 God doesn't want us to be victims of malicious people that have no integrity, and he will make sure that you will find the right people to deal with. Pray, keep your eyes open, do research and you will be fine. I, myself, have a list of companies that are all legitimate and will help you with a lot of information about their products and making sure you will be safe. The answer is information. The companies that are transparent and legitimate, will have a lot of information. That will pick the good from the bad, period.
I know for sure that everything that God has put in this Earth is an extension of him that is reflected in Nature. Nothing that the men make to have an easier and fast life, and cheaper for him is good. We have to celebrate Nature and thank God for all the miracles that we have on Earth. He is the smartest being in the Universe, and men know nothing. The only thing that men know is breaking God's law and destroy the perfection of Creation. When we protect the animals, Nature the way God has created, we are respecting God. God is Nature.
Beachshorewithpinkflowers
8 Shockingly Common Home Pollution Dangers
If you thought the secondhand smoke was a problem, wait until you read this.
By Cliff Weathers / AlterNet January 23, 2015, 10:31 AM GMT
189
Print
54 COMMENTS
Photo Credit: Davis/Shutterstock
The Environmental Protection Agency says the air we breathe indoors can be up to five times more polluted than the air outside. And that is largely our fault as we unwittingly introduce products into our home that diminish the quality of our air. While we may know that secondhand smoke, radon gas, and molds impair our indoor air quality, many sources of indoor air pollution aren't so obvious.
Here are eight that might surprise you.
1. Candles. As much as you may appreciate the atmosphere they create, candles can fill up your home with harmful gases and sediments. It doesn't always matter whether the candle is paraffin, vegetable oil, soy, or beeswax-based. During combustion, all candles release some soot carbon particles that become airborne and can lead to respiratory problems.
Paraffin comes with its own problems. It's a byproduct of petroleum, coal, or shale that's whitened in industrial-strength bleach that infuses it with dioxins. Another chemical, acrolein, a compound linked to the risk of lung cancer from cigarette smoke, is added to the wax as a solidifying agent.
While the candle industry insists that the final product is inert, studies have shown that burning paraffin candles can release high amounts of benzene and toluene — both known carcinogens — into the atmosphere. And even if you buy a high-end candle, it doesn't make it any safer. Candles from retailers like Bed, Bath & Beyond, Yankee Candle Store, and Crate & Barrel are mostly made from paraffin.
Add to the mix the artificial dyes and synthetic fragrances often used in candles, especially those for aromatherapy. The recipe varies from candle to candle, but the fragrances and dyes often contain toxic plasticizers and solvents.
If you can't live without your candles, consider those made of beeswax or vegetable oils, and with natural dyes and perfumes.
2. Dryer Sheets. Few scents are as comforting as warm laundry pulled from the dryer, thanks to the olfactory magic of fabric softener sheets. But have you ever wondered what's in those dryer sheets? That waxy feeling when you touch them is a surfactant compound that coats your clothes to keep them soft. The compound is also positively charged, which helps remove static. It's often comprised of a mixture of quaternary ammonium salt (which is linked to asthma), silicon oil, or stearic acid (derived from animal fat). When these ingredients heat in the dryer, they liquefy, coating the clothes. In essence, your fabrics aren't really softer—they're just coated with a fatty film to make you think they are.
Along with the surfactant are fragrances that contain toxins and get into the air when released from dryer vent emissions. Because the fragrances manufacturers use are trade secrets, consumers have no way of knowing what they contain. Federal laws require only that cleaning products list the ingredients that are active disinfectants or known to pose hazards.
A study published in the August 2011 issue of the journal Air Quality, Atmosphere and Health, shows that scented laundry items often contain numerous carcinogens and toxins not listed on the packaging, including acetaldehyde and benzene. The University of Washington researchers called the air vented from machines that used scented laundry detergent and dryer sheets toxic.
It's probably best to ditch the dryer sheets altogether. But if you insist on using them, stick with the less toxic options. Seventh Generation makes dryer sheets that contain no fragrances or masking agents. The company also discloses all the ingredients of the sheets, which include a plant-derived softening agent.
3. Carpets. As much as you may love that "new carpet smell," that famous scent is actually the off-gassing of hazardous volatile organic compounds (VOCs) including toluene, bromine, benzene, formaldehyde, ethylbenzene, styrene, and acetone. Routine exposure to these chemicals are known to cause headaches, throat and eye irritation, allergies, confusion, and drowsiness. Synthetic carpets that contain nylon and olefin fibers are typically the worst offenders.
Regular exposure to significant levels of these toxins can pose long-term problems, including learning and memory impairment, birth defects, decreased fertility, and diseases of the liver, thyroid, ovaries, kidneys, and blood. Benzene is a well-known human carcinogen and formaldehyde is a probable human carcinogen. Some new carpets also contain the moth-proofing chemical naphthalene, which is known to produce toxic reactions, especially in newborns. Also found in some carpets is p-Dichlorobenzene, a carcinogen also known to produce fetal abnormalities when tested on animals.
Report Advertisement
But it's not just new carpets that cause a problem. While older carpets no longer off-gas these chemicals, dust mites and their droppings begin to permeate the nap over time. The droppings cause severe allergic reactions in many people, and researchers are just beginning to correlate dust mite exposure to asthma. Household dust can also have high levels of lead, as the heavy metal still permeates our soil from the days of leaded paint and gasoline. We also add toxins into our carpets when we walk on them with our shoes, tracking in contaminated dirt and pesticides from the outdoors. Almost any toxic substance we use at home, from paints to bug sprays, to candle or fireplace soot, can settle into carpet fibers and later spread into the air.
Consider investing in a quality HEPA vacuum cleaner that can help remove many of the toxins without throwing them back into the air. You can also buy carpeting certified "Green Label Plus" by the Carpet and Rug Institute, which evaluates carpeting for low emissions of VOCs.
4. Kitchen Stove. We're not advocating getting rid of your range, but a poorly ventilated kitchen can cause a great amount of air pollution in your house, regardless if you're a culinary whiz or not.
Gas stoves are particularly worrisome as they emit more nitrogen dioxide, a highly reactive gas that's created when fuel is burned at high temperatures. Nitrogen dioxide, a strong oxidizing agent, mixes with the air to create nitric acid and toxic organic nitrates. These can irritate the lungs and lower resistance to respiratory infections such as influenza. Frequent exposure to higher concentrations than normally found in ambient air may cause acute respiratory illnesses in children, according to the EPA.
The solution to minimizing exposure to nitrogen dioxide is simple. Make sure the kitchen is well ventilated during cooking and for several minutes after. Investing in a high-quality ventilation fan, particularly a range hood, can greatly improve air quality. You should use ventilation whenever you're cooking, not just for those times you burn something. If fan ventilation isn't possible, as in some apartments, try to cook with nearby windows open.
5. Cleaning Products. Cleaning your home is important to air quality, as it removes dust, mold, and other particulates from the air. However, many conventional household cleaning products often include harmful chemicals.
Even cleaners labeled "green" or "organic" may contain ingredients that can cause health problems. Notably, natural citrus fragrances can react with the air to produce dangerous pollutants indoors.
But conventional cleaning products are still far worse, as they may contain alcohol, chlorine, ammonia, or petroleum-based solvents, all of which can have negative effects on health, irritating the eyes or the throat or causing headaches. Some cleaning products release dangerous chemicals, including VOCs that can contribute to chronic respiratory problems and exacerbate allergies, asthma, and other respiratory illnesses. Products containing VOCs include most aerosol sprays, chlorine bleach, rug, and upholstery cleaners, furniture and floor polish, and oven cleaners.
Chlorine bleach is particularly nasty. Mixing it with an acidic cleaner like ammonia or vinegar can create chlorine gas (yes, the same gas used in chemical warfare) which can cause immediate health problems, even death when inhaled.
If you want to keep your air clean while you clean, consider using less toxic, less expensive products such as hydrogen peroxide (for sanitizing, stain removal and bleaching), tea tree oil and water (for mold removal and as a disinfectant), and white vinegar (for cleaning glass, counters and tile).
These common household items work just as well as the high-end green cleaning products, if not better.
6. Paint. Even if you haven't painted a room in years, the paint on the walls can still do some damage to your lungs, even your brain for that matter. People living in older homes may still have walls coated in lead paint, which was banned in the late 1970s. Lead can still be a powerful neurotoxin even decades after a room is painted, as the paint continues to chip, peel and flake off surfaces. Many of these chips break down and are pulverized to microscopic pieces that become part of the interior dust you breathe. If you're worried about lead paint in an older dwelling, you should contact a licensed paint contractor to help you find ways of mitigating your exposure.
Newer paints also create some health risks in the home as many of them contain VOCs and can off-gas for weeks, even months after a room is coated. The short-term risks of these paint fumes are headaches, dizziness, nausea, asthma exacerbation, fatigue, skin allergies, confusion, and memory impairment.
When buying paint, look for brands that have lower levels of VOCs. Low-VOC and zero-VOC paints are just as good as standard interior and exterior paints. They also tend to dry much more quickly and they're far better for you and the environment.
7. Air Fresheners. While they may cover up bad odors, air fresheners can actually make indoor air much worse by emitting toxic pollutants at levels that may lead to health risks. Many clean-air advocates compare their toxicity to that of secondhand smoke.
There's plenty of research to back up those claims. Scientists at the UC Berkeley and Lawrence Berkeley National Laboratory discovered that many top-selling fresheners contain significant amounts of ethylene-based glycol ethers, which are known to create neurological and blood effects, including fatigue, nausea, tremor, and anemia. These ethers are classified as hazardous air pollutants by the EPA and California Air Resources Board.
Many air fresheners also contain phthalates, a common family of household chemicals often used to soften plastics. You'll find phthalates in many plastic household products and toys, but they're also used in air fresheners to support the fragrance. As the manufacturers of air fresheners don't need to disclose all their ingredients, it's difficult to pinpoint which products contain them. Phthalates are known endocrine disruptors and can be specifically harmful to infants and children who do not have developed endocrine systems. Phthalates have notable effects on the developing male sex organs and are linked to abnormally developed male genitalia, poor semen quality, and low testosterone levels.
8. Air Purifiers. Knowing that the air in a home may contain dangerous pollutants, consumers have invested in air purifiers to remove the toxins. However, some air purifiers release large amounts of ozone into the atmosphere, which has a pleasant, sweet scent (similar to what you might smell after a thunderstorm).
Consumers shouldn't be fooled by what their noses tell them; ozone is a potent lung irritant and consistent exposure to it has been linked to the exacerbation of chronic lung diseases like COPD and asthma. It can also be harmful to infants, even scarring their lungs during early development.
About a decade ago, Consumer Reports found that some popular air purifiers, notably those made by Sharper Image, released unhealthy amounts of ozone into the atmosphere. Since that time, the EPA has warned against using ozone emitters as air purifiers and California Air Resources Board has banned air purification systems that emit high amounts of ozone. However, you'll still see some of these air purifiers for sale online and in stores.
This is not to say all air purifiers are bad; many actually do a great job at removing air contaminants and protecting your health. If you're interested in buying an air purifier, we recommend you use Good Housekeeping's guide to help you with your decision.
Cliff Weathers is a former senior editor at AlterNet and served as a deputy editor at Consumer Reports. Twitter @cliffweathers.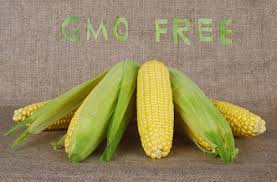 Your face, like any part of your body, needs one crucial thing to behave the right way: NUTRITION. It's all that we care about, be fed, be healthy, and that we get putting the right vitamins, minerals, etc… in our body. Over the years that have passed by, men have learned all the secrets about how to feed our body, how to combine nutrients, like vitamins, minerals, and any nutrients that our body needs to operate well turning out to be healthy and beautiful. Even knowing all these major information, we are still somehow neglecting our bodies of their important necessities. We still won't give our body the utmost NUTRITION, that we really needed.
Top of that, these vitamins, minerals, and all that should be done the right way. You have to know what the quantity, the quality, the interaction between one and another.  The whole process that it is done, have to be supervised by someone that knows the process well. Even the light depending on the nutrients, that would be a piece of major information that if you don't have it, it should interfere with the way the potency of that particular nutrient works. Really this is not such a big obstacle. You can find where you can get these supplements, these superfoods, and skincare and everything that you are looking for with someone that works at that place will help to accommodate your needs and concerns, hopefully…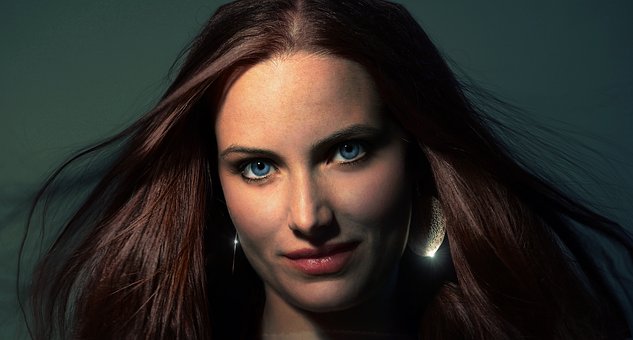 You don't need to be a scientist to be able to get some crucial supplements and solutions in your body.  Usually, the places that you get these important solutions will definitely have a person that will orient you, indeed.
So, I have some good news. There are places that have what you need, for the part of your body that you need to nourish without all these skills that give the ability to figure out the science behind the simple act of get to nourish your body with the right nutrition, taking advantage of all the benefits that Supplements, Superfoods, and the right Skin Care, etc…  will have your body working in their prime, no matter how old you are. We are what we eat. I always believe that faithfully.
There is in this huge planet and universe, good people that are thriving to do the right thing. People that are sensitive to other people's pain and suffering you can obviously believe that with your heart.
caracalfamilyoffour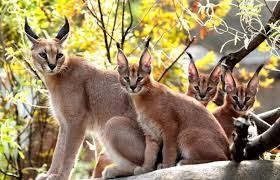 I am my Healthy Advocate. I ask questions when I am across the desk from my doctor. Whatever doctor that there is, they are human beings, just like I am. They can also make mistakes and sometimes be arrogant, thinking that they know everything and I don't know anything. I will not allow anyone to do that to me. I respect the years they have spent learning what there is to learn about the trade. But, one of the most important things about learning anything, it is to know that you will never, ever know everything about anything.
Sometimes you can learn very important matters from someone that has never been in school in the first place. When we are willing to respect that, we are ready to be helping someone that needs our help. Drop the Almighty attitude, and come down from the Pedestal. Join me!
For over a year I have done all the research you can think about how to nourish your body-mind, and soul. I have a huge amount of information in the best way we can. I confess that I still have to learn more. About the right place to go, about the best-done products that are there to get. Being sure that I will be dealing with the right people, honestly, transparent, that knows a lot about the subject.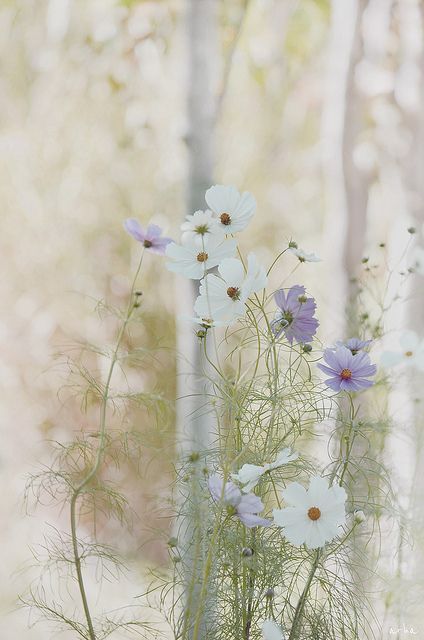 I also invite you to help, if you do have any information that will help with our research and clear things up, leading us to the right place, that will be welcome, anytime. indeed. I know, for sure, that we need our body, mind, and soul well to continue to go on this journey. I do have with me one conviction that we do need to nourish our body, mind, and soul to be able to go on with our life helping every living soul that needs it, just like we do. God has given us all the tools in order for us to be well enough to thrive on this planet and universe feeling our best and helping each other to get to the top. Not really in a selfish way, but sharing everything without exception. Being there for everyone.
God put NATURE to serve us, all of us.extension, just the way it was,  clean of chemicals and raw as it is. Everything we need, is here. Let's thank God for that and use it wisely. During my research, I have found out about these brands that are excellent, made to perfection, with the best ingredients, nutrients, organically grown with all the specifics respect with NATURE, recyclability, no animals hurt in any process that follow the making of these wonderful products that is in accordance with all the orders of humanity every step of the way!
You will find at the website, green-approach.com, all the Brands that you need to click on and get what you need. I would advise you to read the information, which I have in abundance, for your own good of so you will be able to make a clear decision. Please click on it and find out all about the supplements, superfoods, and solutions for your body that will help to keep your body, mind, and soul healthy and ready for thriving every day respecting what has given to us to keep healthy and ready, indeed, my friend. If you need anything, please write back and let me know. Also, if you are looking for products to clean your home, for decor, or anything at all, please be free to browse around and take your time. If anything still is not clear enough for you, please let me know. I will be happy to assist you in any way I can. Please, leave a comment and let me know what is in your mind.
Thank you so much!
Warmly!
Luzia Soares.