oldbuilding in  Brazil.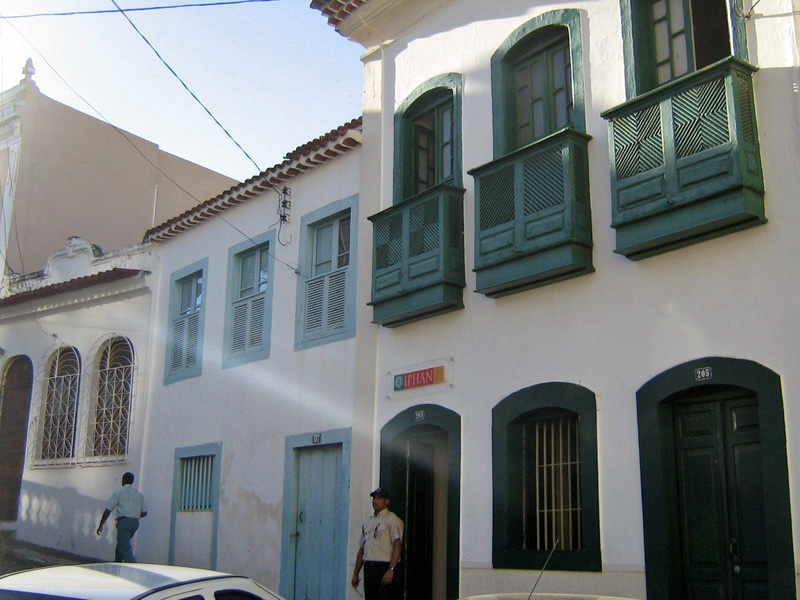 Vitoria, Espirito Sant, Brazil. These are some building over 400 hundred years old. That is the capital of the State, Espirito Sant, that I was born some time ago. It's definitely a very pretty town. It's an island, very charming with a beautiful port right downtown where I used to live.  Classic European…
Do you want to wake up in the morning feeling like you are on your late twenties with all that amazing energy that totally impress you and you feel like taking the whole wild world with both of your arms, hugging it and lifting it, like is nothing, really?  No sluggish body. Feeling like go, but, definitely not moving, with nothing, really strength, motivation… You feel like you are 90 years old or more.
What is going on?  During your whole life are the things that you have been eating, Really, good food is expensive. All those pesticides, all those starches, grains, fat, not the health one, noooo. Let's rewind backward. Your body is missing a lot of nutrients that it needs to keep your body young, strong. Hormones are a serious thing that needs attention,  It can't be put aside to deal with it later. We did a lot of stupid things to our soil, our food. Some of the things are very bad. No matter how much we do now to fix it, it needs a lot of dedication. It's not like we are doing it together, cooperating with one another. there are huge self-interest groups that are in it for a profit. That is not like everyone is working for the good of everyone. It's a shame, but in a world like this we have enough that no one should be hungry, never mind about dying from a lack of food.
We all agree that we need to have more compassion and less selfishness. It is enough for everyone. No one wants to compromise, and the self-interest groups will not let it go. Wouldn't be wonderful if we all could stand up for each other and forget about "EGO". Easier to say than do it. If the government could subsidize the farms that are doing organic and clean food, non-toxic, no chemicals of any kind that would help to get the soil healthy again. With the government helping to subsidize the farms, making easy for them, that would help with the prices and again we would have healthy food for the people again.
You are, what you eat!
Do you want to get a strong nation, have education, health, and good nutrition programs, making it a priority? You will have a Super Power Nation! Honey Colony works all the way to give a Nutrition done the right way. The nutrients, the process, ingredients are all processed the right way, making these ingredients worth their weight in gold. Even the jars that hold the supplements are the right ones. Researchers were made on the interest of these Super Foods, to give to you all the best Solutions that it is. It takes work. It takes years of research to come up with something so literally perfect like that. These supplements potency is very much powerful with a plus nutrition nature oriented to bring all the organs to a functionality, 100% effective, indeed
Yes, we are what we eat.
We have to step up and help each other with the legitimate business out there that are honest and genuine. That's when we have to be in touch with each other. That can be a big plus. Getting together and open our mouths out there, making sure we are spreading the words about Organic, non-chemicals, legitimacy. Honey Colony has brought Equilibrium Super Food and other ones like. It doesn't work for you, money back guaranteed, no questions asked.