Our Home, Our Nest, Our Domain. Our
Sanctuary.
rockmadesmallhouse
 It's where everything that we love the most is, well protected. It's where we come to after a hard day of work. It's where we rest, and put our mind at ease and prepare together for dinner with the ones we love. to get recharge to continue everything again the next day. It's a place of enjoyment. Do you know that you can sue your Landlord if he's somehow interfering with the enjoyment of your apartment or house? So the law is supposed to protect that part of your life. Home is the place where your heart is!  We truly believe that we are SAFE. It's very good to think this way. So. let's make sure it will be this way, always!
Contamination from Products with harmful chemicals in our Home.
I know for sure that most of the products that we have been using for cleaning have got plenty of toxic, harsh chemicals.
Amazing how they are getting away with it. The FDA does nothing to enforce or reinforce the law. I am not surprised about it.
They have laws that before you do a project, the same needs an evaluation from experts that are qualified to investigate the implications that the project will do to the environment. That evaluation has never, ever happen.
They just go ahead and do the project. They do whatever they want.
They don't measure the consequences that could do to our system, to us. I hear that we are exposed to about over 200 chemicals each day from our Personal care and cleaning products that can cause huge issues to our health.
It's out there, it's in there. Our homes are invaded every day with a serious amount of toxic presence without being invited.
We have to take care of ourselves and our family. Awareness is a huge advantage for us, the consumers.
Be informed. Take things into your own hands. Do not expect that they will tell you, they will not. Do research and eat, clean, take care of you, your family, loved ones and do what is best for you. Being very careful because the authorities are in about their own interest. You have to find things out for yourself, they will not take care of it and not allow them to use these chemicals. It is too much money going on from hands to hands. The system is corrupted.
I have done a lot of research and I really don't care how long it will take. Honestly, I think my research will never be finished. It will always be time for more research.
It's the only way we can keep ahead of everything that is going on. I'll keep you up to date. You can trust that everything that I suggest to you, it is safe. Please, feel free to go and browse till you find what interest you. It will do you good. I guarantee it. I can personally recommend you some products for Cleaning and Personal Care that is very good. Murchison Hume has been very popular for its effectiveness. Another product that delivers effectiveness is Puracy, Totally affordable and even using wonderful clean and safe ingredients that don't compromise the quality
GREAT ON DISHES AND YOUR HANDS. Murchison-Hume uses only non-toxic plant-based formulas for an effective clean that your hands will love.

LONG-LASTING SUBTLE ELEGANT SMELL. Our original fig scent has an all-natural smell, unlike anything you've ever cleaned with before.

CHIC BOTTLES MAKE YOUR KITCHEN STYLISH. Turns your mundane, messy cleaning into a joyful, fun experience. Our pretty brown bottles make your kitchen stylish and chic!

GREAT VALUE REFILL. Refill your beautiful stylish bottle with this 32 oz. refill. Great value for this luxury dish soap

MADE WITH CARE. 100% cruelty-free and made in the USA. You can trust our premium quality products.
Amazon is a very reputable company. It has a lot of different brands that gives you vast ways to choose the best they have.
I have done research on every product that is on this page, and the other pages too! I am giving you my recommendations. These are the brands that I choose for myself. I want you to have choices, so you can decide what you think that it's going to suit you. They are all with their own characteristics, packaging, smells, but, they are of great quality. Green Shield Organics has come to face a tough competition because it's also, very effective
Packaging made from sustainable Sugar Cane. USDA Certified Organic

Free & Clear for Sensitive Care. Made with Organic Ingredients

Independently Tested – Works Great!

Safe for People, Pets & our Planet!
I advise you to choose a brand, try and if does not satisfy you, next time choose another one. Continue to do that till you find the one that pleases you the most. We all have different tastes. Sometimes what is good for me, may not be good for you. It's good to compare prices! The prices are really very affordable if you compare the prices that Organic products are these days. Grab Green Natural is going to win your heart with very concentrated products that last, going on their long way with amazing savings.
Contains 1 – 60 count bag of detergent pods

Conveniently concentrated powder pods that are made with a superior detergent to remove stains and brighten clothing.

The non-toxic formula, free of phosphates, chlorine, and dyes. No animal testing and cruelty-free. Made in the USA.

Works with high efficiency (HE)/standard machines & all water temperatures. Safe for septic systems.

Gardenia fragrance is made with cinnamon essential oil
We all have different tastes. Sometimes what is good for me, may not be good for you. It's good to compare prices!
Now another Home Solution that is rocking the Planet. Especially with the respect with actions that helps this beautiful planet continue to thrive being beautiful as always has been. Very well behavior. Shouldn't every company be this way?  Of course, it should! Natural Homelogic.
Natural HomeLogic Eco-Friendly Toilet Bowl Cleaner, 24 oz – Citrus Grove – Non-Toxic, Sulfate Free, Fume Free, Safe, & Powerful Formula For A Natural Clean
Formulated To Naturally & Safely Clean The Toilet Bowl, Made With Plant & Mineral Derived Ingredients

Non-Toxic, Sulfate Free, Formaldehyde Free, Fume Free, Chlorine & Bleach Free

Natural Aroma Therapeutic Grapefruit Scent Is Uplifting, Energizing, & Detoxifying. Does Not Contain Artificial Colors, Dyes, Perfumes, Or Fragrances

Contains Nature's Most Powerful Ingredients To Provide Natural Cleaning For Even The Dirtiest Toilet Bowl

Not Tested On Animals, Biodegradable, Septic System Safe, Made in the U.S.A.
SMOOTH AND MOISTURIZING: The organic and vegan ingredients are combined with a Pure-Castile liquid soap base for a rich, emollient lather and a moisturizing after feel.

NATURAL: Smooth and luxurious soap with no synthetic detergents or preservatives, as none of the ingredients or organisms, are genetically modified.

CERTIFIED ORGANIC AND VEGAN: Certified organic by the USDA National Organic Program and certified Vegan by Vegan Action.

RECYCLED PACKAGING: Packaged in 100% post-consumer recycled (PCR) plastic bottles.
Make experiments with Mrs. Meyers that are competing and committing to make a choice that will make a big difference on the surroundings with this special aroma that leaves your home smelling so delicious, with all the mixing different scents, and different brands, why not? Mrs. Meyers is coming vibrating the competition in an awesome way like wanting to blow our minds. I JUST LOVE AROMA. Some people like it suave, some will be on the stronger side. Just as a variety of tastes that identify a whole bunch of original thoughts and feelings goes another way to make a choice. They all acceptable and proves originality. The competition makes a search to perfection. Everyone is trying to do their best, that brings also quality. Who wants to do something that is not the best of it?
Mrs. Meyers has even essential oils that with all the perfection of being so cool because it's very wonderful to clean with essential oils. Seems like that's the trend that is hitting home. Your Home is your Sanctuary…
Basic H2 Organic is also a solution that will the job with pride. Competition always brings the best that is in us.
16 ounces makes 48 gallons. This is an excellent product
A little bit goes a long way. It's super concentrated. The smell is phenomenal. You have to try it. It's an all-purpose product. You will love how much money you will save and still have excellent results.
5X MORE CLEAN POWER vs. the leading competitor's brand, over 50 years of history with getting Clean Basic H2 Cleaning Concentrate

SUPERIOR EFFECTIVE AND COST EFFICIENT: Remove over 99.9% bacteria; One bottle makes 48 GALLONS of super powerful cleaner. The plant-based formula effectively removes food, soda, juice, grease, oil, sugar, pet accidents, fingerprints, footprints, lipstick, tree sap, grime, adhesives, soap scum, dirt, spills, streaks, residues, and thousands more of life's messes. It can also remove pesticide on fruits and vegetables

100% NATURAL AND ORGANIC: The main ingredients are sourced from corn and coconuts and do not contain any volatile organic compounds. PH balanced for the human body. Unlike vinegar, which is often used as an alternative organic home cleaner, Basic H has living enzymes in it to do the hard work of cleaning for you.

GUARANTEED TO SAFELY CLEAN All HOUSEHOLD SURFACES including any floors, carpet, kitchen countertops, cooktops, pool, bathrooms, chairs, electronics, smartphones tablets, finished wood, car dashboards, wheels, blinds, laminate, chrome, furniture, granite, glass, grills, jewelry, metal, painted surfaces, plastic, porcelain, ovens, quartz, sealed & unsealed stone, sinks, stainless steel, toilets, tables, toys, vinyl, walls, garbage disposal and any other surface.

100% SATISFACTION GUARANTEED: Safe for your family and pets – Perfect for people with allergies or asthma – Non-Toxic– odorless – eco-friendly – earth friendly– Biodegradable– Never Tested on Animals – Made in the USA; Get a healthier and better life with our product.
Babyganics
Babyganics is the sweetest, for that baby that is so special carrying that scent with the breeze that like the baby smell, that special aroma that is in the skin. The delicate design that gives that very longing feeling that only a baby can give to you. The very important moment that you have to catch and never, ever let it go…
Babyganics Face, Hand & Baby Wipes, Fragrance-Free
New formula created with even more Natural Plant-Based Ingredients, now with soothing  chamomile

Skin nourishing and gentle enough for faces, hands and bottom places with new stronger and softer material

Non-allergenic ingredients that are soothing to the most sensitive skin

Pediatrician and Dermatologist tested. Extra gentle. Non-allergenic

No: alcohol, parabens, sulfates, phthalates, artificial dyes or fragrances

The new formula includes our exclusive 100% natural NeoNourish Seed Oil Blend to help nurture and support your baby's skin
The perfect starter set for parents to create a baby-ready world

Created with the most Natural Plant-Based Ingredients

A non-allergenic formula that is naturally gentle on skin and tears free

Pediatrician and Dermatologist tested

No: parabens, sulfates, phthalates, mineral oil, petrolatum, artificial fragrances or dyes

Products not tested on animals
Shabby Chic All Natural Stainless Steel & Appliance Cleaner | A 100% Natural Cleaning Product Made with Peppermint Essential Oils – Handcrafted in The USA
GIFT SET INCLUDES: Orange Essential Oil | Thrive Essential Oil Blend | Tea Tree Essential Oil | Peppermint Essential Oil | Lavender Essential Oil | Lemon Essential Oil

PURITY and QUALITY: Therapeutic Grade Essential Oils| We DO NOT use additives, fillers, chemicals, or adulterants of any kind. In other words, "Nothing Added. Nothing Removed". Our Purity and Quality is guaranteed at a fraction of the cost.

FROM FARM TO YOU: This is our promise to you. We source our product directly from the farm and deliver it to your doorstep. By removing third-party suppliers from our supply chain we can promise unadulterated essential oils at a below market price. Satisfaction guaranteed!

RIGOROUS TESTING and QUALITY CONTROL: GCMS Testing is the only way to be 100% certain of quality and purity. This is why we use an outside, unbiased 3rd party laboratory to test every batch of oil we produce. We stand by our 100% Pure and Natural claim on every bottle because we test every batch. GCMS test are always available to the public…Complete Transparency.

100% Pure and Natural | From Farm to you | Guaranteed Satisfaction | Aromatherapy – Experience Nature At Home
Thrive Essential Oil Blend is targeted to health protection and based on the centuries-old Thieves Oil / Thieves Vinegar blends which were famously used by thieves to protect themselves while robbing victims who had died from the black plague. Our oil is a competitor to Young Living Thieves Oil and Eden's Garden Four Thieves. We believe it to be the best on the market. If you are not ABSOLUTELY amazed, receive a full refund from the manufacturer, GuruNanda, no questions asked!
SUPERIOR ingredients: Thrive Essential Oil Blend is made with Clove Essential Oil, Lemon Essential Oil, Cinnamon Essential Oil, Rosemary Essential Oil, and of course Eucalyptus Essential Oil.

PURE + RIGOROUS QUALITY TESTING & CONTROLS: 3rd Party GCMS Tested, Verified & Certified 100% PURE & NATURAL. Make sure ALL the oils you buy have these qualifications. In our opinion, our oil is THE rarest, BEST SMELLING, AND MOST THERAPEUTICALLY EFFECTIVE OF ALL, GuruNanda Thrive Blend is produced using plants and flora grown in the best possible place on earth which ensures that it will have the highest therapeutic content possible. (Consists of a proprietary blend of Cinnamon, Clove, Eucalyptus, Lemon, and Rosemary)

Amazing Quality at Wholesale Prices: GuruNanda is SUPERIOR because we work directly with the farmers ensuring Unadulterated Quality with Unbeatable Prices.

COMPARE-n-SAVE: Thrive Blend is far less expensive and its quality and therapeutic value have a Satisfaction Guarantee!!
USDA CERTIFIED ORGANIC Lemon Essential Oil: ETHICALLY PRODUCED using methods that integrate cultural, biological, and mechanical practices that foster cycling of resources, promote ecological balance, and conserve biodiversity. NATURALLY PRODUCED without using pesticides, synthetic fertilizers, sewage sludge, irradiation, or genetic engineering.
SAFE FOR INGESTION: GSMC and Microbial Tested. Bottled in the USA. GMO-Free, Preservative-Free, Artificial-Ingredients-Free, Paraben-Free, Pesticide-Free, Gluten-Free, Vegan, Cruelty-Free, Edible, Kid-Safe (when diluted)

CERTIFIED PURE THERAPEUTIC GRADE Essential Oil: No Additives, Fillers, Bases or Carriers added. Completely Undiluted.

100% NATURAL: Powerful Purifying Cleansing Agent. Provides Cleansing and Digestive Benefits. Supports Healthy Respiratory Function. Uplifting and Energizing.

COLD PRESSED. For Face, Skin, Hair, Cleaning, Diffuser, Massage, Aromatherapy, Topical or Internal Use. USE in Acne Treatments, Candles, Capsules, Drinks, Food, Lotion, Mosquito Repellent, Spray, Sun Burns, Vitality Packs
Page 

2

 of 

6

Start average

 1 of 6

Product specifications
Technical Details
| | |
| --- | --- |
| Production Method | Our Hand Rolled Beeswax Candles are produced in the traditional rolling method and are NOT embossed solid pillars. Thin sheets of 100% pure beeswax are individually rolled by hand around a natural cotton wick. As they burn, the outside layers of beeswax become translucent creating a soft, romantic glow. The natural beeswax gives off a light, sweet honey scent without the addition of any artificial fragrance. |
| Width | 4.25 inches |
| Height | 2.25 inches |
| Length | 4.25 inches |
| Pattern | Geometric |
| Color | Yellow |
| Material | Beeswax |
---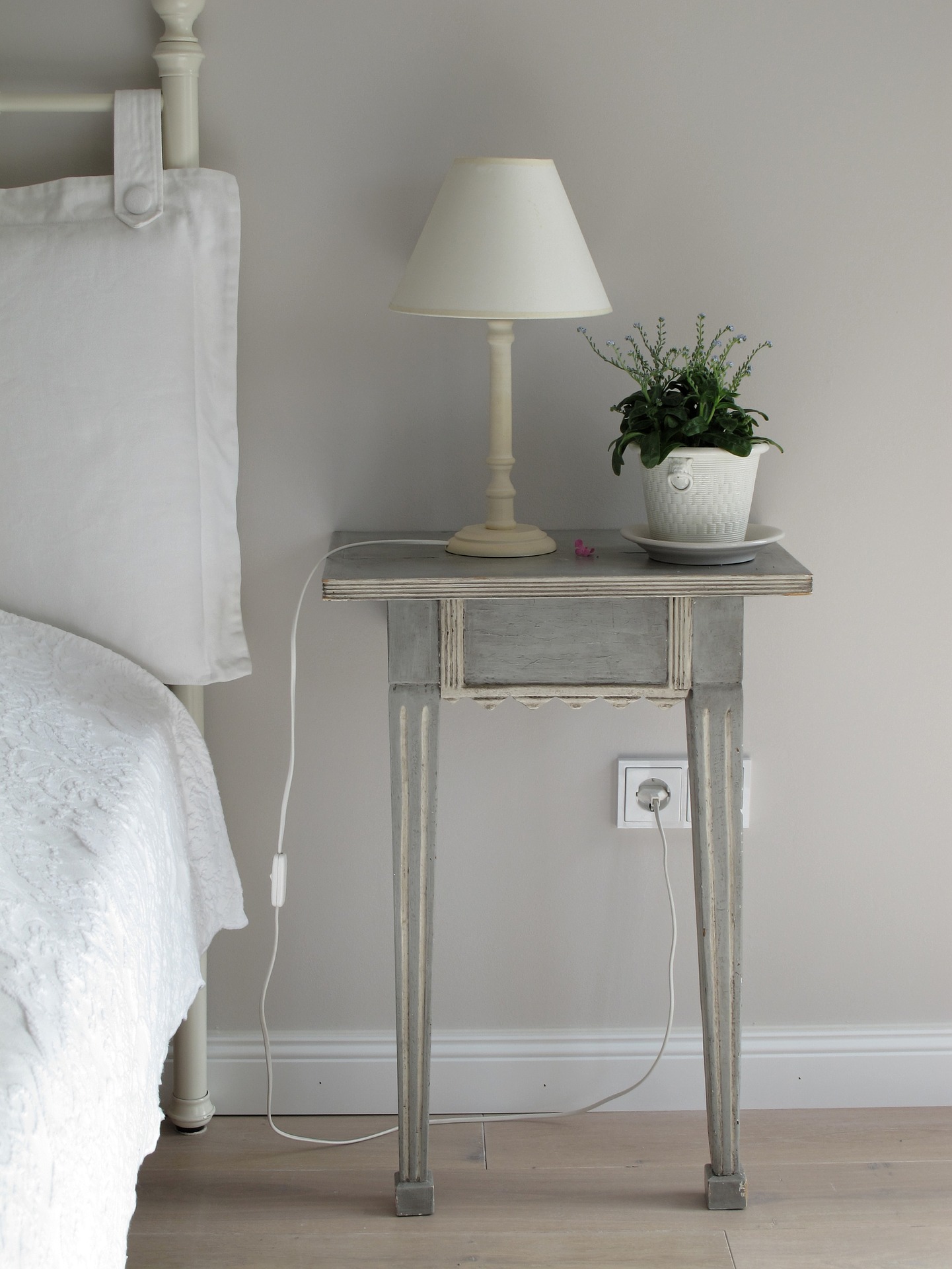 If you have any questions and concerns, please leave a comment and suggestions that you may have and I will be very glad that you did. I really need your feedback, especially because I am in research mood every second of my life, and your opinion is very important to me. I always want to learn more and more about this subject. It's always room to learn, I think. Thank you so much.
God be with you, always!
Warmly!
Luzia Soares