Honey Colony Mission with The Honey Bees Review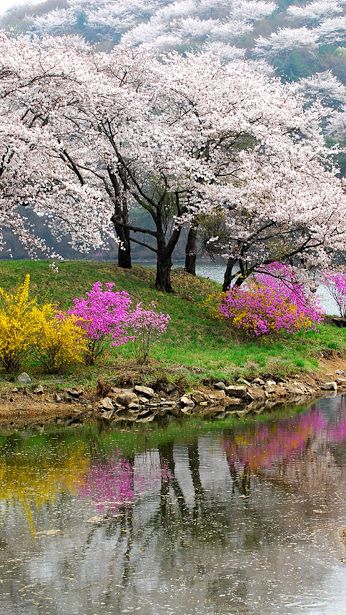 beautiful light pink trees and pink and yellow bushes with water
 Honey Colony is one of the best business that works with our beautiful Honey Bees. Honey Colony quality and way of dealing with the Honey Bees having utmost respect all the way. and coming back in this very good path that leads us in the right direction. With all the Bee Panacea and other Nutrients that are way up to work on and in our body. In the relationship that means a lot to these amazing creatures and also means a lot of excellent products as a result of, coming from this relationship which is very good to have. I have seen Miracles at work from the wonderful nutrients that come from the Honey Bees, at work and the exceptional solutions that miraculously they produce.
We need more honesty and transparency in the organic and chemical-free products business. and solutions that help us, along with the Honey Bees,  to have the honor of being able to enjoy all the wonderful miracles that Honey Colony solutions will bring to human being lives.  We have to make this relationship be in good standing, taking advantage of the amazing results we may get used to. All the Honey Colony solutions that these wonderful creatures that were created by God are like a huge accomplishment that doesn't seem to stop with all the advantages that the Honey Bees have to offer to human beings.
Please, Let's not squeeze it until it is dry. The relationship should and have to be in equal terms, so that the Honey Bees will also have an advantage with its fruits, indeed. I do love the Honey Bees and everything that they produce and have to give. Its endless benefits are sometimes scary because men are so selfish by nature and have been using these so sensitive and organizing beings so brutally unfairly, that it makes me very angry to see that happening this way, unfortunately. So, please, let us be reasonable… Is it really any way to do that?  We should worship these creatures with all of our hearts.
white cherry flowers honey bee approaching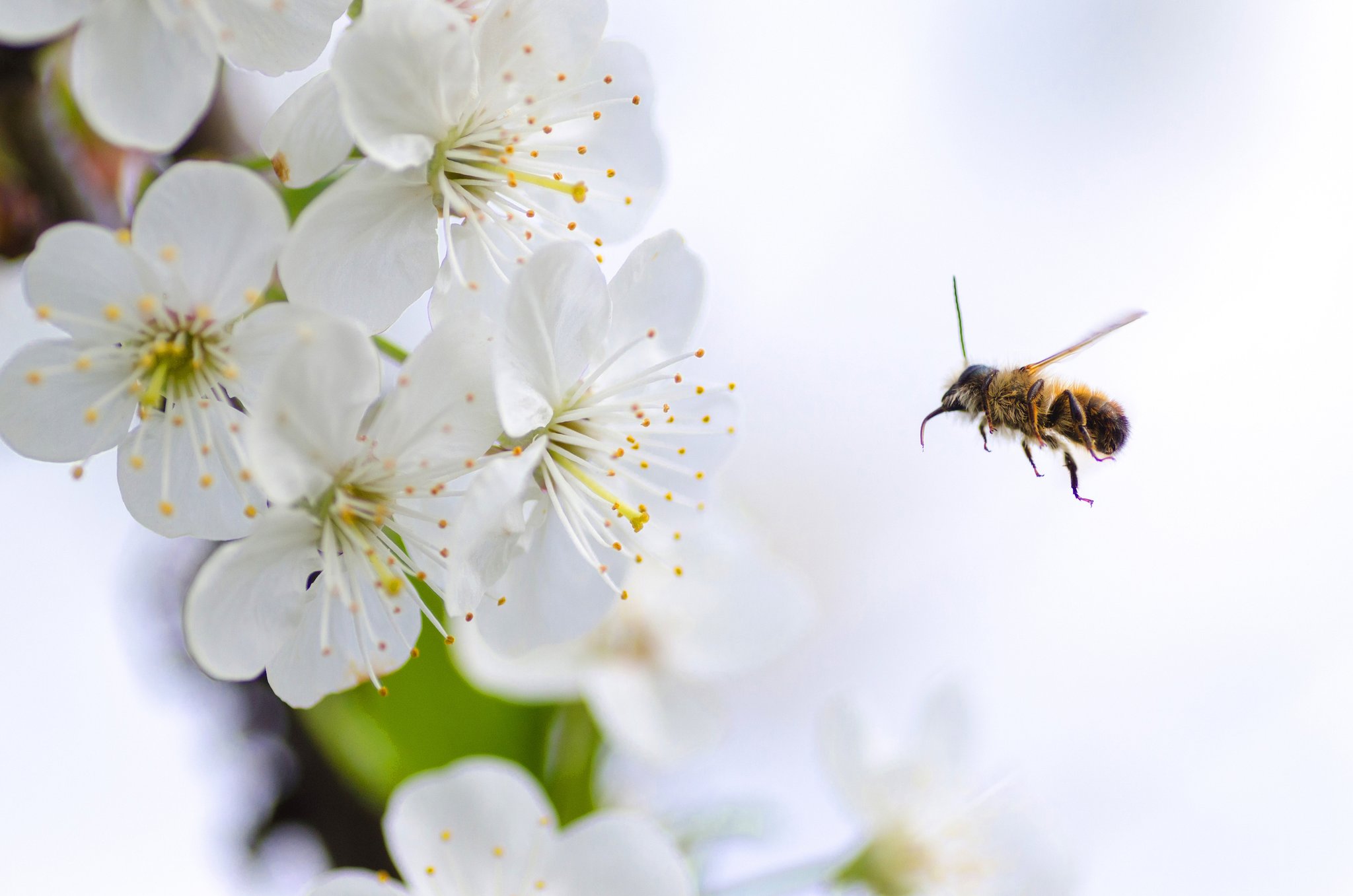 The Honey Bees are the most intricate and original animals on this planet. They are so necessary and do such an amazing job pollinating and creating beautiful resources that don't seem to stop to surprise everyone on this Earth. Being of the particular and necessary work that they do,  we need urgently to protect them and don't allow men to destroy them… We need these creatures the same way we need oxygen in this world in order for us, a human being, to be able to breathe.
High-quality products & standards that value planet, humanity, honesty & fair trade.
Who We Are
HoneyColony's mission is to put honesty back into the food supply by cutting through the hype and claims about natural products and remedies. We are an authoritative source committed to empowering our large community of health and wellness consumers with educational content and a unique selection of high-converting, in-demand niche products. Our community-curated products are only the best in class, and range from HoneyColony's own line of bee pollen-infused moisturizers and superfoods to natural antibiotics and weight loss supplements.
Why Promote Us
HoneyColony is the perfect partner for those who care about the world around them, as well as those who love the environment and clean organic products. By becoming a HoneyColony. com affiliate you will not only have access to a wide range of products that are as good for your body as they are for the environment; The brands featured in our ads are exclusive to HoneyColony and are unique.
What's more, products in our catalog and through our Simply Transformative line have a proven track record of becoming the "next big thing." Our best selling offers include:
Equilibrium Energy Superfood
Superior CBD Oil
Silver Surfer Natural Antibiotic Serum
NO3URISH Ozonated Anti-Aging Moisturizer
Product Artwork Examples
Honey Colony work with a lot of information on advertising because the information is King. Information is the most important part of any product or promotion of this product. After each day that we go and get more information about the Honey Bees, which makes us know them better, it really doesn't resolve our differences, on the opposite, it seems that the more we know about them, the more ignorant we become in our actions handling them!
The way we act with them, it does not show any progress.  All right, we do know the Honey Bees better now, let's start to protect them and make sure we don't harm them. It is not happening this way. It goes and not a day goes by that we show any progress in any research, decisions that make a step towards the prevention of poisoning the Honey Bees. All the pesticides that hurt them are still in the market killing by the thousands.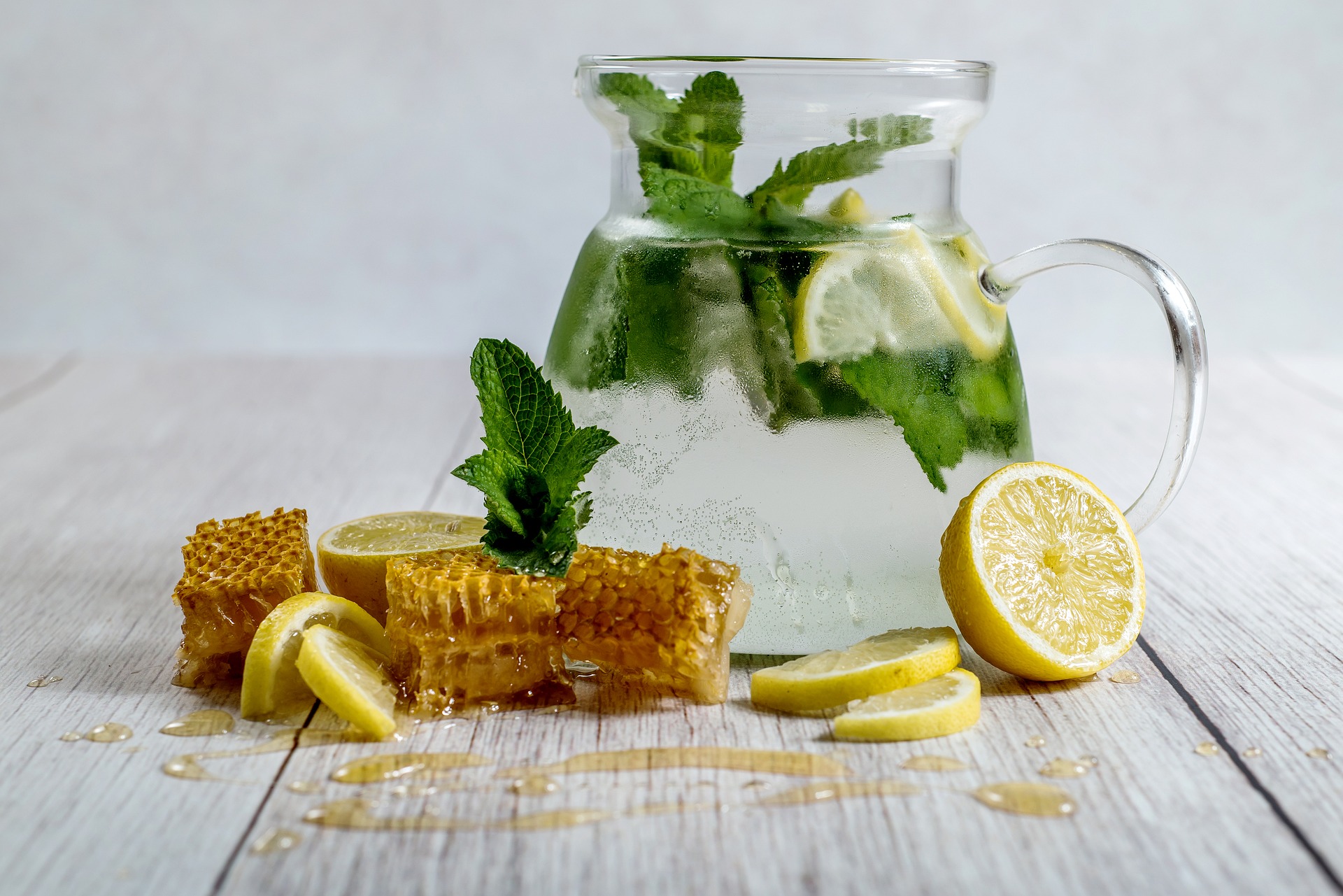 water, mint leaves, and lemon inside a jar on top of the table and also honeycomb, lemon, and mint leaves, lying beside it.
So now we ask, what really we are going to do in order to protect and help the Honey Bees, please! Enough with being irresponsible and doing things that we will regret someday, dearly. Some damage that we after causing it,  I am sure, could be irreversible to their well being. Pesticides are no joke. This is serious damage that we are inflicting on this planet towards the Honey Bees. There is the time to stop right now and make a plan and try very seriously to implement it and start on the road to recovery.  Recovery, the so need to bring health back to our amazing friends the Honey Bees, NOW! No more delays! Having in mind the need to bring health back to us too, human beings.
It's about time to bring health back to this planet, indeed. This is the only way we can have longevity amongst us, all the way. With a healthy Earth, everything is possible. Harmony, folks. Harmony! Then, maybe we will be able to save the Honey Bees and will work very diligently to treat them with respect from that point on.
I want to thank everyone that has read this blog and urge you that spread the word and try to bring awareness to our Honey Bees. I know it makes a lot of sense, to help these wonderful creatures,  to make changes, to bring awareness about all these chemicals, pesticides, etc… etc…  to an end for once and for all. Honey Colony is in an eternal advocate for the Nature that we love. There are a lot of countries in the world that haven't been using these poisons for a long time.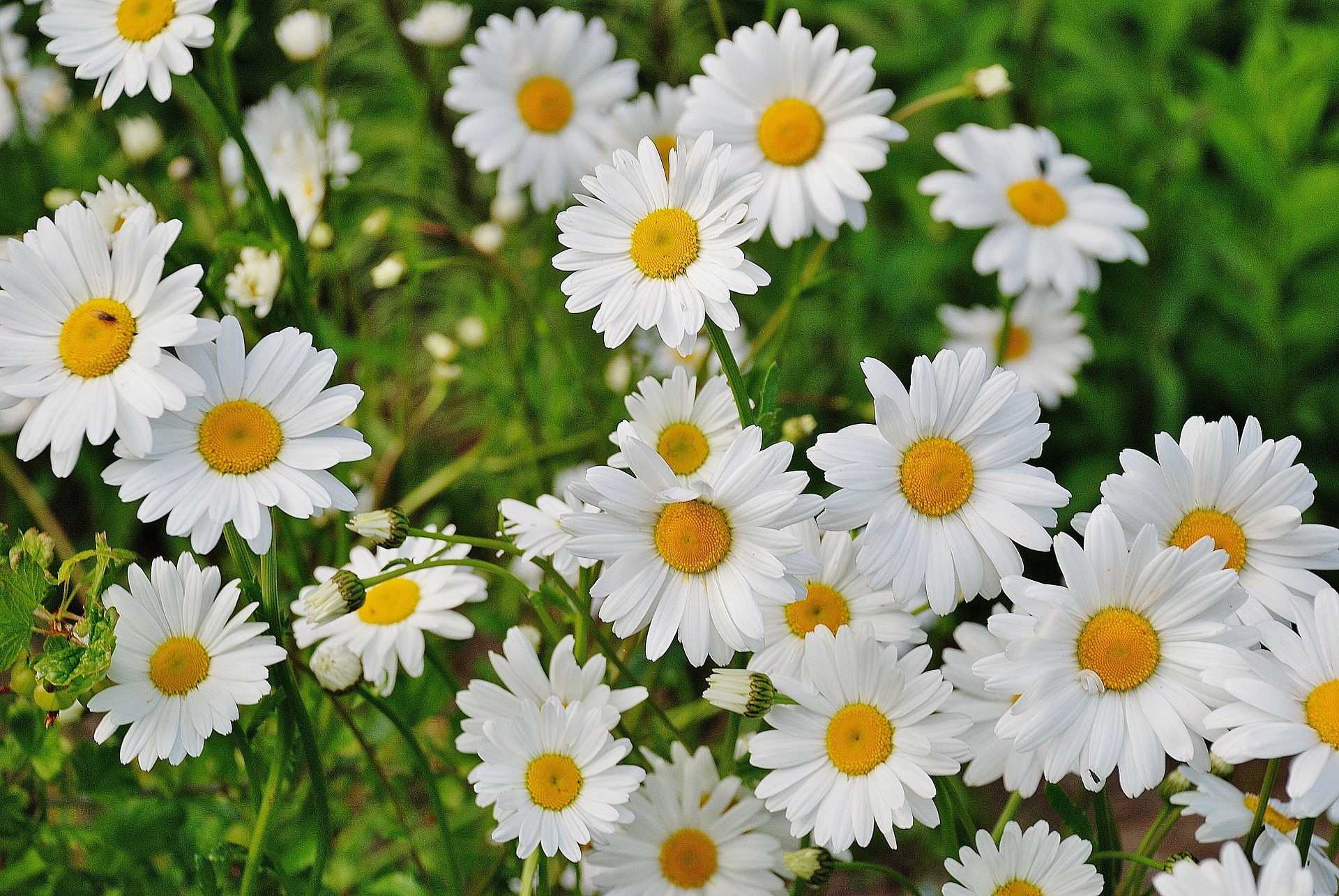 lots of green leaves and white and yellow daises
Why we still do it? Why we still bending over to these big and filthy rich corporations that don't care about the next generations that are coming after us, that does care at all about the wonderful amazing surprises and sites that are always pleasing us, day after day. The generations to come to, have the right to be able of one day, to enjoy also, all the beauties… Please, let's get together for one purpose! Let's take care of the only thing we have, Our Earth! When we will have the time to stop and analyze this long and hard high way to destruction. I guess it will happen when we are there. It has been always like this, isn't it? We cry after the milk is already spilled. We are now in that corner. The corner that we were all afraid of and we don't want to accept it.
WE ARE IN DENIAL, AND THE HONEY BEES, THE BUTTERFLIES, ETC, WILL SUFFER FROM OUR IGNORANCE AND THE GREEDY OF OTHERS.
Let us say again and again that we need to take action and aggressively fight very hard the pesticides. There, I have said it. Can you imagine this wonderful planet without this poison? Without all the poisons, indeed. It would be wonderful, cool, hilarious!
That is another thing that would help to save this planet. Dealing with companies like HoneyColony that are so concerned with the planet and our way of living with respect to our treasures. Especially because that all we have on this Earth, are sacred treasures that are amazingly cool and keep my mind always in a state of NIRVANA! Look at the mountains, look at the Landscapes, look at the ocean, the trees. Wow, look at everything and don't forget to feel and breathe the aroma!
Let's get healthy with the help of Honey Colony and other friends that are also advocating for fairness, having opportunities like everyone else without favoritism. We all have the right to grow. We all have the right to enjoy this Earth in its totality, without missing anything.
Please leave a comment or any suggestions that you may think would help or just express your opinion. We would love to hear from you!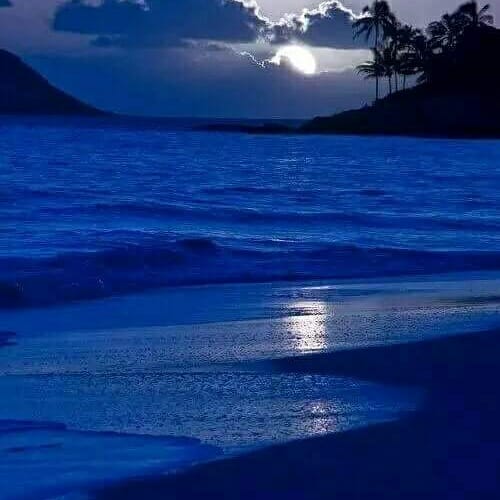 Beautiful sundown on the horizon
Thank you so much!
Warmly from my heart to you!
Luzia Soares.