I wake up this morning…
I wake up this morning feeling a little down. I am not sure what really was bothering me. Maybe the news that I have heard last night about another big issue that is affecting our climate. All these issues that are happening with Nature.
 She screams for help. Mother Nature is trying to recover from so much that we are inflicting on her.
Going through the day wasn't easy. I am trying to focus on my research the best I can. Between working exchanging my time for money, it's really not that much that cover the basic bill. Never mind all the expenses that I have with my pets and the others cats that I have been feeding in the woods plus the birds… I am not really complaining because I know for sure that there are people out there that can't even make for the basics. So, I am blessed and I always want to thank my beautiful God for every blessing that comes my way, indeed.
I was having big problems with my digestive system and a lack of energy. Feeling sluggish early in the morning. Until I saw on the News about Doctor Gundry MD. He used to be a heart surgeon, a very good one. One day he met with one of his friends, also heart surgeon that asked him to do an evaluation of this patient that had about 75% of his heart vessels clogged and some other issues.
That would change his life and a lot more people's life around…
After a few things that have had happened that had been going on with this particular patient, he's had started to do some researches with supplements that have helped this patient to improve about 50%  on the issues with his heart. He has stopped doing heart surgery because he has come up with some revolutionary discovery about a few supplements and a healthy diet that has definitely eliminate a surgery need. He has created some more solutions that would help a lot of people.
The first one that I tried it is Vital Reds, Dr. Gundry MD,  After I have tried this one I went ahead and started to take this other one named, Prebiothrive. So, You have gotten the link, check it out. I am telling you, I was very impressed with the Vital Reds. It was like a miracle. In a few days, I could feel the difference. I was full of energy again like I always was. Ready to take the world. The Vital Reds  really delivered the results just like it was advertised. It's nothing to lose, you don't like it, money back guaranteed. Dr. Gundry stands behind his products. So after I started to feel that Dr. Gundry was really very effective I have decided to try the Prebiothrive, Dr. Gundry MD, and it was another very wonderful results that I have gotten on the Prebiothrive, Dr. Gundry MD, amazing! Everything was also delivered the same way, approved!
Gundry MD Vital Reds – Concentrated Polyphenol Blend – 34 polyphenol-rich superfruits and probiotics
Gundry MD PREBIOTHRIVE Prebiotic Dietary Supplement 10.6oz Factory Sealed
You will not regret that you have read about this wonderful doctor. Please listen to everything that he's got to say. You will be glad you did. Trust me.
There is also another Doctor that like Dr. Gundry, is very concerned with how non-toxic and clean with no chemicals, that with rich diets and organic, non-toxic remedies are a must. Dr. Sears, MD.  He is another wonderful doctor that you can trust. Please, just click on the words highlighted and you will get the information you need. Really, I have pages with products of Dr. Al Sears MD in this same website. Check it out!
Thank you, and please leave a comment!
On this page, I have also done some research on our dear friend Amazon. So far, Amazon with their innovative attitude about being very successful businesses, let's talk about Innovation, we really need a capital letter for that. Amazon is really Amazing! Amazon is a company that totally impress me.
Do you know that Amazon was the first company that has come to the internet doing Affiliate Marketing? Yes, it was. All over Amazon still, a huge company carrying all sorts of different products including Organic and Natural products that are sold at very reasonable prices. They have tons of beautiful and reputable companies that are selling quality products that are blowing everyone's minds. On the path of Supplements with a capital "S", that they do deserve very much. Let's start with Garden of Life Supplements.
Garden of Life Meal Replacement – Organic Raw Plant…
By Garden of Life
Another one called Nature Dynamics. It's a whole more information that you can get when you click. You will be taken to as much information you want to have. It's totally up to you.
Nature's Dynamics Kids Berry Garden Omega-3 Gummy- 60…
By Nature's Dynamics
CC Pollen High Desert Supplements are the kind of supplement that I recommend to everyone that love the miracle of Bees. I have put Bees with a capital letter because they really deserve much more than this. I like to honor anything that I admire in this Hearth. I take every chance that I can get to show my humble positive appreciation as far as I can. The Bees are amazing creatures. Believe me. I have many stories that will reaffirm what I am saying, but, maybe in another time. Trust me, they are unbelievable! Ok, I'll tell only one now. How about the strong mix of Bee Panacea? 
Sucrose, maltodextrin, whey (milk), cellulose, vegetable stearine, tri-calcium phosphate, silica, glycyrrhiza glabra…
I have been taking propolis for about 45 years. I was diagnosed with Rheumatic Fever when I was 15 years old. So, Rheumatic Fever is treated with antibiotics and my parents, even, at that time, didn't feel very comfortable giving me so many antibiotics, because, Rheumatic Fever has no cure, they have taken me to a Homeopathic doctor that prescribed propolis. It also can affect your heart and kidney very bad. I think I have had couple symptoms of Rheumatic Fever in my lifetime.
Propolis is a miracle supplement, I called it to supplement, anyway. That definitely saved my life and made possible for me to have a life like everyone at that age, and in about all stages of my life. I have started to take this particular Brand a couple years ago. It's a huge miracle. It takes care of any inflammation. I have this ingrow nail that was totally infected. That was nothing that I could do to cut the nail because it was very infected. So I started to take this particular brand that I have here, CC Pollen High Desert. The next day the infection was totally gone, so, I was able to cut the nail and It was just fine. Do you know that most of the problems that we have in our body are due to inflammation?
Swanson is the manufacturer that makes this supplement.  Of all the propolis that I have used after I have been in this country (USA), this one and the other one that is made by Honey Colony are the best in the market, indeed. I can tell you with very much confidence because I have tried myself. Everything that comes from the bees is a miracle, but sometimes there are certain brands that make it much better. What happens is that there are some procedures that have to be observed and some brands don't want to put the money and the time to do the right way.
We also have to look at our Brain. With the everyday chemicals that come from everywhere it, so hard to control, so you do what you really can. Especially the ones that affect your immune system. You fight back the best way you can possibly can. So, you use nutrients. You do research and observe, compare, be aware of propaganda, indeed. Food for the brain, Mind Ignite is one of the Top 10. So, there are other choices in the 10 that are absolutely the best. I'll get you the links.
So, you have to be careful about where you are going to get your supplements. Trust me, I am a fan of honey bee products and I am aware of the different qualities. Some researchers can take you to the right places. I did my research, I am not a full, and I don't want my subscribers to be made a full either. I have been doing research for over 1 whole year. Everything that you will find on this page is legitimate. These are the best of the best. You will get the results that you truly expect from the quality that will amaze you.
Again, I will recommend Zahler Supplement that is organic and natural a whole lot of ways. It will not hurt you in any way, shape or form. Anyway, if you are not satisfied, you will have your money back guarantee. No questions asked.
Zahler CalmEase, Natural STRESS Relief and CALM Supplement, Fast Acting ANXIETY Relief and Overall Mood Boosting Formula, Certified Kosher, 10
by 
Advanced Nutrition by Zahler
Below are the results of some research that I have done very thoroughly. Trust me, I am very picky! The Links are highlighted. Just click on it, and it will take you to the products that are under Nutrition category. Thank you so much.
All the Blessings to you and loved ones!
These are some brands that have a very good supplement that is Organic and made with the best ingredients. Please click on the highlighted words that will take you to the pages of Amazon that you get more information on the supplements. Amazon is a giant on any products with a trustful variety of the best products in the world. I have absolute faith on Amazon that will give your money back guaranteed with any transaction, no questions asked. Thank you so much!
Supplements for You and your Family
And here are some more brand s that are legitimate on their claim being Organic, no animal testing, non-toxic, eco-friendly.  Natures Design.
Natures Design Mind & Memory Matrix Brain Supplement for Adults to Boost Focus + Concentration + Mental Performance – Natural Nootropic Pills for Men & Women – DMAE Bitartrate + Green Tea + Bacopa
Brands From Amazon
Orgain: Organic protein drinks. Organical Nutritional Shakers. Organic Protein Powder. Vegan Meal Replacements Shakers. LL Certified Organic Products. Gluten free, soy free, non-GMO, and Free of Artificial colors and all preservatives.
Clif Bar: We are working to run a different kind of company. The kind of place we'd want to work that makes the kind food we'd like to eat and that strives for a healthier more sustainable world – the kind of world we'd like to pass on to our children. And those aren't just words. They are our mission statement.
Orgain Organic Superfoods, Original, 0.62 Pound, 1 Count
CLIF ENERGY BAR – Value Pack – Chocolate Chip and Crunchy Peanut Butter – (2.4 oz, 6 Count, 6 Pack)
By Clif Energy Bar
Healthy Skoop: Proper nutrition doesn't have to be complicated or time-consuming. It simply starts with our organic fruits and vegetables like a few scoops while you walk out of the door, midday or before you go to bed. Those moments make a difference because when you nourish your body, you feed your soul too.
Healthy Skoop All-in-One Breakfast Protein Organic Nutritional Shake with Plant-Based Protein and Fiber, Vanilla, 13.8 Ouncesby By Healthy Skoop
Organic Food Bar: We travel the world to source the finest ingredients to handcraft organic food bar products.
All of our ingredients are certified organic USDA and EEC 2091/2092, and Kosher. They are purchased fresh every month. We make our organic food bars with "lots of love",  right here in our certified organic facilities.
Pure Organic Vanilla Almond, Ancient Grain and Nut Crispy Bar, Gluten-Free, Certified Organic, Non-GMO, Vegan, Kosher, Plant-Based Whole Food Nutrition Bar, 1.23 ounce (Pack of 12)
Boundless Nutrition: From day one we've farmed one way to preserve the soil and safeguards the Rivers and Streams around us, "working in harmony", with the land.
Boundless Nutrition Bar White Chocolate Raspberry Crisp Oatmega 1.8 Ounce Bars, Gluten-Free, Egg-Free (Pack of 12)
Cascadian Farm: The Organic WaySince 1972, Cascadian Farm has grown beyond our original farm and is recognized as a pioneer in converting conventional farms to organic. We're organic before organic was a trend or even before it Cascadian Farm Organic Granola, Fruit, and Nut Cereal, 13.5 oz (Pack of 6)
Cascadian Farm, Organic, Cinnamon Raisin Granola, 15.6 oz (442 g)(4 PACK )+ + Bdellium Tools, Studio Series, Face 950, Oval Multi-Purpose, 1 Brush
Nature's Bakery: We're on a mission to introduce a snack hungry world to a new take on Baked. Fueled by a desire to re-image good into great, our newest creation,  certified organic honey and oat soft baked bars and brownie bars are just what your taste buds have been waiting for. Come explore our delicious certified organic snack bars today.
Nature's Bakery Whole Wheat Fig Bar, Apple Cinnamon, 12 Count Box
Nutiva: In their journey to bring nutritious food to the masses, the people behind Nutiva stumbled upon the power of Superfoods. These are food not only good for the body but also happen to be kind to the planet. They include what Nutiva has built their name.
Nutiva Organic Hemp Protein, Vanilla, 16 Ounce
Plum Organics: Certified Kosher. Certified Organics. Cholesterol free, low fat, low sodium. No added sugar.
Plum Organics Grow Well Organic Infant Formula, 32 Ounce
Nutrex
is another prize from Amazon and the very affordable pure and made with the best ingredients, non-GMO, non-toxic, organic all the way, legally!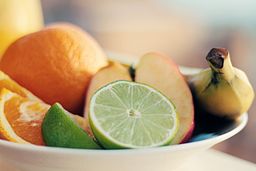 Thank you.
Warmly!
Luzia Soares.