Center image Grunge background with sakura blossom – Japanese cherry tree


green-approach.com has been selecting products during all-time research,  being true to the various other Brands that we do not endorse to the real products that we do think that is the best on the market today.  The health and well being of all of us is really all we are trying to accomplish in this world. Who is doesn't want to achieve feeling healthy without any pain. I can wish that myself and respect others that wish to achieve it as well.
During this process of elimination, having in mind that we do not work with so many Brands, because it ends up getting people confused with so many options. Quality is really what we are about, not quantity. We do also, ask our loyal subscribers that we do accept suggestions. if you feel that we are missing products or Brands that are valuable to you, we do accept any suggestions and that will be evaluated. Since the beginning that we have been operating, trying to bring products that will make a difference in your life and your loved one's life.  We are here to serve your interests in life without chemicals that harm your body and mind and the Earth.
Anything that harms our Earth, will be singled out in a heartbeat. We do not need pollution on our bodies or on the beautiful Earth that is our HOME.
We do wish that all the Brands that we do work with, gladly, will be for you the same that it is for us, efficient and very good quality,  Organic, and made and selected with nutritious herbs and plants going to specific areas in your body that need nourishment. Men have been using herbs and plants for thousands and thousands of years very efficiently. The more research that the scientists do, the more they know about the power of holistic healing. We are what we eat is the most truthful statement ever.
On the center sea-shells laying on the sand photography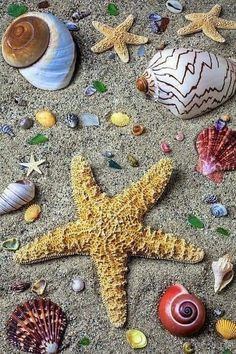 Before we used to eat food that was healthy and abundant. The soil was treated fairly. They didn't have genetically modified food. Like we know after so many years men thought of the need to do entirely other ways of speed up the process that wasn't in need.  It just the money that goes through peoples head and make everything spin around to a point of no return. So, really, instead, to better all the ways to make food, men have come up with ideas of speeding up the process and kill the soil at the same time. We do not need that kind of education. Being up to destruction it's all that men get from the engineered processed harvesters. It kills the soil and makes everything worse. Just like cloning, "these are ideas for major destruction and uglinesses, not even mentioning the suffering that each creature that was victims of the cloning went through, unimaginable"
A little cute bluebird on pastel tree branches with little pink flowers Image
When I see pictures that testify the most beautiful sites of beauty that Nature has reserved for us every day of our lives, I am totally speechless. Just looking in quite a silence is putting me in a NIRVANA  state of mind that is very, immensely constructive. I love NATURE,  just the way it was made. simply RAW. We do not need a TV, we do not need anything men made to overpass all this beauty that is totally embedded in our mind and soul and it will carry us to the grave in peace. We have been, for so many years doing so much harm to NATURE that it has become a huge contradiction with our actions mind and soul. That WAVE of peace and gratitude that we feel when we contemplate NATURE, is very natural all right.  While most of us are so angry about a few of us that are selfish and totally greedy, it sounds like it is not there but it is. The very minority are the ones that are really up to the destruction of our beautiful Earth. Believe me, this fight should and will be a piece of cake. I am sure and let us take part in it, NOW!
Beautiful Tiger on a tree picture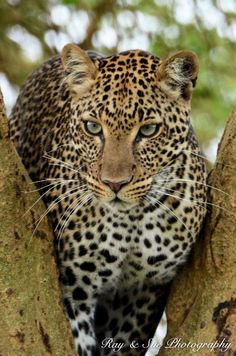 We do need to stop complaining and instead, do something about it. Really if every time that we let out a sigh we should take action. Can you imagine how far we would be by now? Major accomplishment. Also, we keep blaming other people. Just like, nobody is doing anything… Another one that if maybe we would take action every time when we complain about no one doing anything? Put the seconds, minutes, etc… Let's do what we think no one is doing…
Take a long look at this gorgeous animal, and tell me how you feel? Down are comments and I wish you tell me about this very genuine and spiritual beautiful animal that was made for us to have around and see for their well-being. Yes, that is the reason that God, absolutely has animals like that on Earth. God put the humans in charge of these beautiful animals to respect their habitat, to have cubs, and to thrive in the wonderful woods free and happy. They are not for human use, absolutely not. They are to be respected, be watched to be sure that no one will harm them. No one will make use of them the wrong way. No one will use this animal in any other way than keep them protected from any harm. Please, we are more than them. We have the majority in the house. We can do it if we stand together helping each other unconditionally!
First our HOME. After the SURROUNDS. What I did was take a good look at below the sinks all over the house. In the bathrooms. The kitchen, Pantry, cabinets. For all the products that you can find you read the labels. You do not need chemicals for anything. You can clean totally without chemicals. You can also do it yourself, find somethings around the house and improvise if you need to until you can get the stuff you need. The chemicals are the no, no, no… What is really remarkable is the difference it will make on everyone's health-wise. You can feel the difference very fast. It is satisfaction right away. Your health, your vision,  You will be a totally different person.
Men have broken God's trust in a lot of different ways. Men will have to take up with God with all the violations on the care of his creatures and Men will have to answer a lot of questions one day. Now, it's our job, people like us that don't like what is going on, people that mind very much to see the injustice being done affecting the animals and the Earth, we will have to do what we can to change things that are not working right to the way that God wishes. That is our major mission, stand up and exercise changes that will favor God's creatures and The Earth in a very much way better than what it is right up to NOW! indeed. Don't you ever think that you are not helping? Anything that you do, like signing a petition, making a donation, write a post from your heart, always expressing your thoughts, and making sure that violence is off the hook. Every gesture that you move towards God's mission is totally cool. We need you with us. Your work is very valuable. We can't do without you. You are what we need. Don't ever forget! We are in more numbers. Everything that you do is a major help.  All of us doing something! It is major cool!  Any action towards a purpose to help an animal and our planet, will never, ever go to waste. We need your help
Right in the center a Takachiho Gorge, Miyazaki, Japan,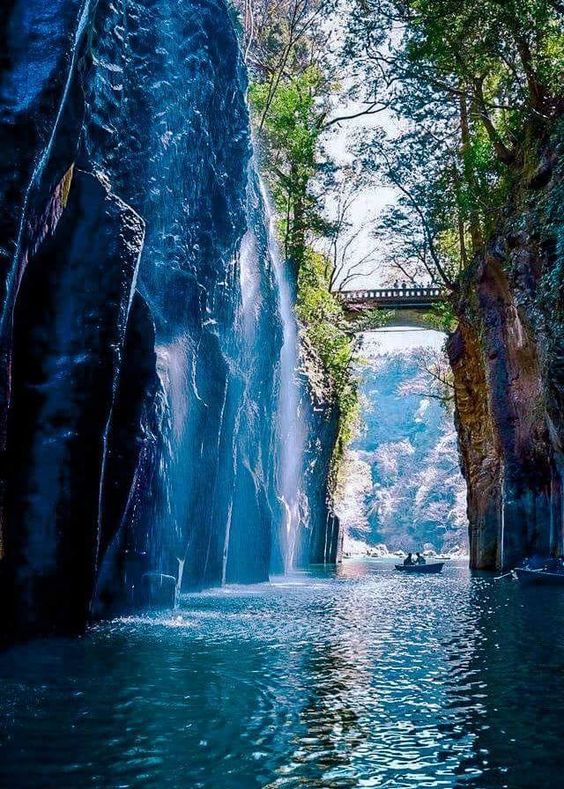 Something is moving towards our goal. We are all going forward to the same goal. It's exciting. Now, "CONSISTENCY"!
So, green-approach.com comes to the picture with a heart full of hope about a better outcome for these animals that have been brutalized by humans, our Earth, and its beauty permanently here to stay and precisely, wishing that will be here, as always for the kids of our kids. Let us make sure of that. Each one of us the majority, why? I have heard a long time ago, from my mother that there are more good people in the world than there are bad people. Somehow, I have that staying in my head. I really believed that today. Then we should be doing our mission making any difference in our home, also around us, in the surroundings with trust that it will be done if we try to stick together, helping each other, giving each other strength, making the tools that we need to succeed available if we can, always, changing for better here and there with positive actions, exercising compassion and love all the way, above and beyond. It will definitely work.
We do have some Brands that also work with communities all over the world,  remote places on different continents. These artisans are very talented artists that are producing handmade pieces like Apparel, accessories, decor, etc. Getting paid fairly, working in an ethical way bringing their communities to an upgrading way of life. Their sustainable way of life combining with a very much thirst desire to succeed. In other times these communities were exploited in a horrible way. So has come to the rescue.

You are Welcome. HoneyColony carries wonderful products that are really impressive. I guess you know already what it is about. Our Beautiful bees, bee panacea, silver,  herbs, and plants are all coming from ethical procedures that find wonderful following up the wildcraft. We proceed with a TLC way of treating our allies. The Nutritive quality that lay in our hands can't be compromised. Please, read our information for an educated view.  The way of treating our soil which requires expert handling. There is no shortcut. Quality always comes first to make this even more interesting. Their best-sold treasures are,

I am expecting you, my subscribers to really absorb this information and be good to Mother Nature that it is right now, the most important issue in this world. Let us cooperate with all our richnesses and all the things that worth. We are the ones that will fight hard to conclude and will be ready to fight and protect our TREASURE.
I want to thank you so much for your undivided attention, I hope. lol. I want these holidays to come with a lot of love and the presence of your favorite person or people. in your life. Let us have some excitement. If it doesn't come from your favorite people, maybe because things didn't really work out their way, it will come from you, because you will, with your wonderful disposition, make these Holidays an excellent one to remember…
Annmarie Gianni Skin Care and Essentials Oils

We have a few Brands that we work promoting. I went crazy on my research to select  Essential Oil that is best because we just are different from others because we try to get what people know is integrity. We will do this the right way or not doing at all. We have Annmariegianni that I am going to mention here. Please, click the link, and in the same way I am going to give you other Brands and so you have options. They all have the expertise to work in a way that will satisfy you and your loved ones… They will try their best to give you the expertise that they possess in their characteristics. You go through and find what you want. Maybe you will not find it the first time, but, you will have the best results, always…

Dr. Al Sears Primal Force has done over 10 years of research on Herbs and Plants all over the world. The supplements and Superfoods are what he calls Primal Force. We are what we eat. It's a famous saying that I believe with all my soul. Nutrients are what makes our body strong and ready to fight any disease. It also gives a push to your own defenses that it is always making sure that illnesses will not get to you, maybe a little closer, but not for long because the nutrients that you ingest will fight the enemy fiercely. It's a good thing to have doctors like Dr. A Sears on your side because he is a wonderful physician that are using Medicine or science to help people. Dr. Sears is a very good person, indeed.

Now comes Pure Radiance that has all the plants that revolutionize the aging process that is going to help us to keep our beauty and health of our skin. Pure Radiance Skin Care, has supplements also and a variety of skincare products that will give you that wonderful lift that you can definitely get from his miracle nutrients that keep getting better and better every time when he goes around the world in search of the science in Nature breakthroughs.
Hope & Henry
As you can see, I also am an Amazon Associate Affiliate, which means that I promote organic, non-chemical wonderful Brands for Amazon. I will just put in here the name and the kind of products that I promote for Amazon. I really like to work for Amazon. They have a special respect for the consumer that it goes a long way for me. Every product was researched and evaluated to the standards of EXCELLENT. Please take a look and keep in mind that I stand behind these Brands totally!
Like Nutrition, Personal Care is another area that I promote. The Brands were hand-picked keeping in mind the fact that only the excellent ones will remain. green-approach.com has a wonderful selection of the best Brands that may be in this category, I mean, your Personal Care has a huge value for us. We respect your lifestyle and your safety. We know very well that you possess a taste that is definitely important to us. Please browse around and if you feel the need for any other product that is not here, please make a suggestion. We would love to please you.
Luzia Soares.