15 Classic Vegetarian Mediterranean Recipes

One of the things I love about the Mediterranean Diet is the abundance of delicious vegetarian mediterranean recipes. Over the years, we've collected vegetarian recipes that are made in the mountains of Italy, markets in Morocco and on the islands of Greece. If you are an omnivore these recipes will hopefully supply you with some vegetarian options that will please your whole family to the point where they forget the meal doesn't include meat.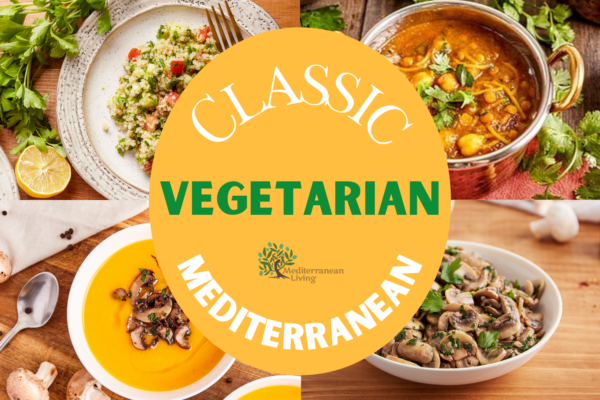 These vegetarian mediterranean recipes are great for those of us trying to increase our daily servings of fruits and vegetables. In some parts of the Mediterranean, they eat 9-12 servings per day! Eating more vegetables has been shown to decrease your risk of almost every known preventable disease (heart disease, obesity, type 2 diabetes, etc.), reduce stress levels and risk of death. But we all know we need to eat more fruits and vegetables! So what's the secret to eating as many servings per day as people eating the traditional Mediterranean Diet?
Making vegetables so irresistible that you crave them every day.
One of my secrets to making any vegetable taste good is using lots of extra virgin olive oil. So many of my favorite vegetarian Mediterranean recipes are slow roasted vegetables with fresh herbs, extra virgin olive oil and salt and pepper. That's it! So simple, yet decadent. Another tip I have for creating really tasty and satisfying vegetarian meals is using more beans. Bean dishes have been Mediterranean Diet staples for thousands of years and they've been perfected. I've included some in this list that I think will convince you too. Happy eating!
Vegetarian Mediterranean Favorites
1. Garlic Mushrooms with Herbs (Spain)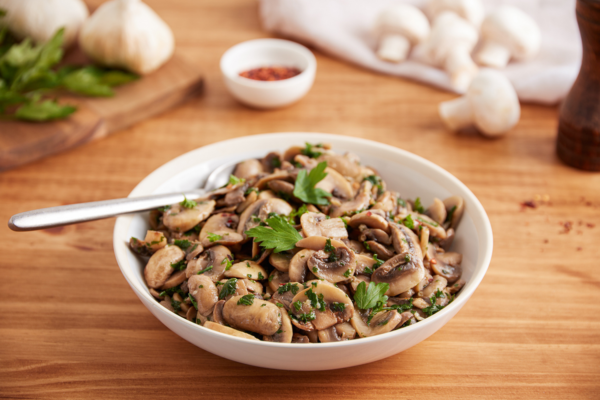 Try these garlic mushrooms from Spain! Traditionally, mushrooms were foraged for in the Spanish countryside and made into recipes like this.
2. Greek White Bean Soup with Orange Slices and Olive Oil (Fasolada)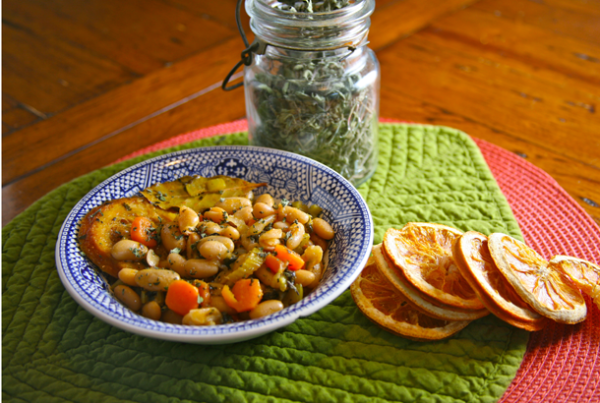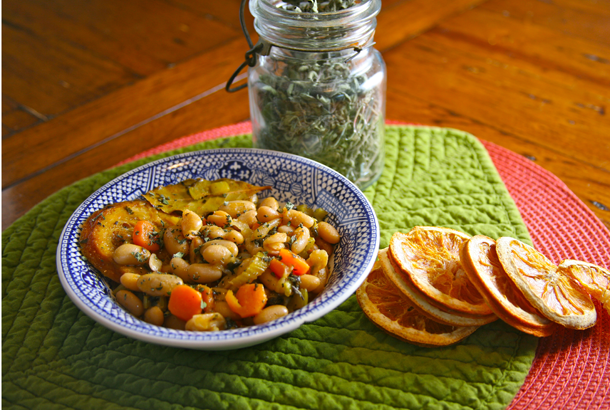 White Bean Soup (Fasolada) is one of the national foods of Greece. Greeks grow up eating this dish and there are so many reasons why!
3. Greek Briam (Grilled Summer Vegetables)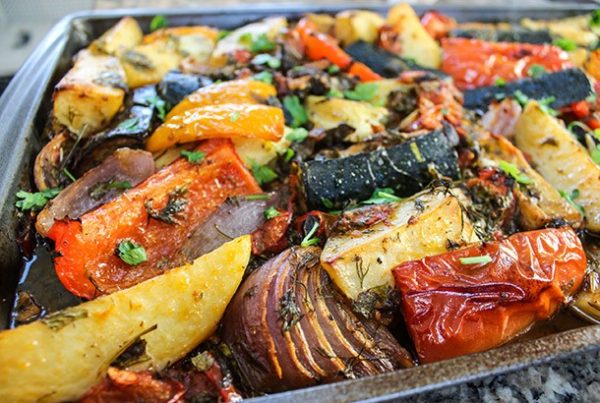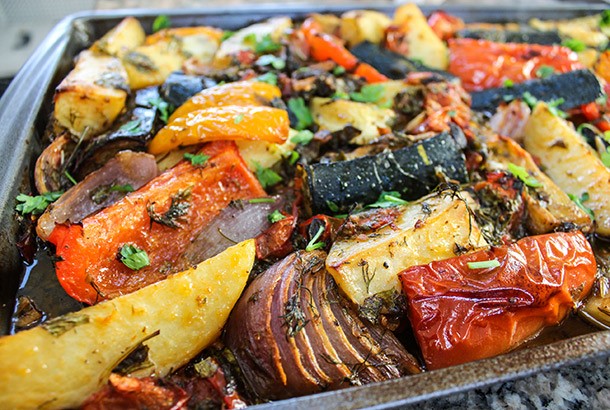 Try this Greek Briam, a traditional vegan recipe that uses all of your summer vegetables and herbs, and bakes them together in olive oil.
4. Moroccan Harira (Lentil and Chickpea Soup)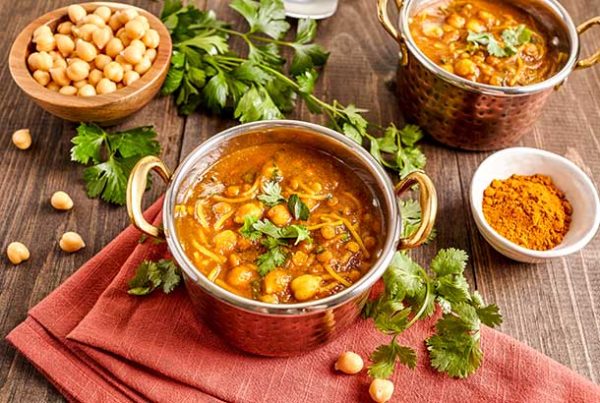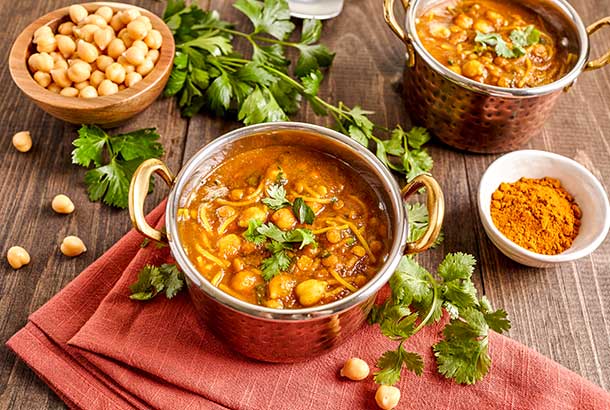 Try, Harira, an authentic Moroccan soup. Lentils, chickpeas, pasta and tomatoes stewed with turmeric and ginger make this a delicious meal.
5. Tabbouleh (Lebanese Parsley and Lemon Salad)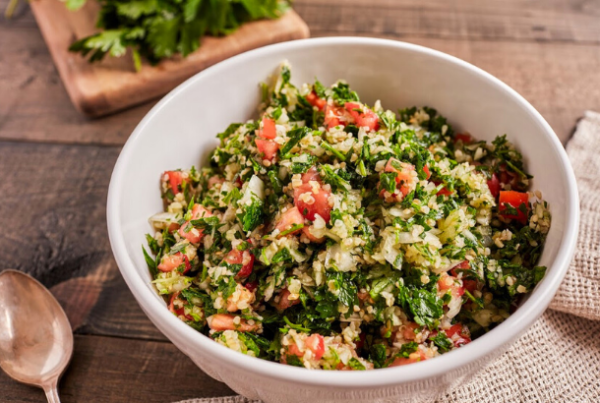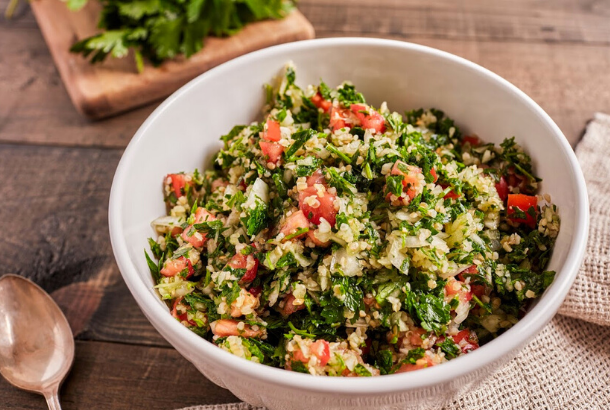 Try the best tabouleh recipe ever! The perfect mix of fresh parsley, mint, lemon juice, olive oil & bulgur make this traditional Lebanese salad a must try.
6. Authentic Greek Salad (Horiátiki Salata)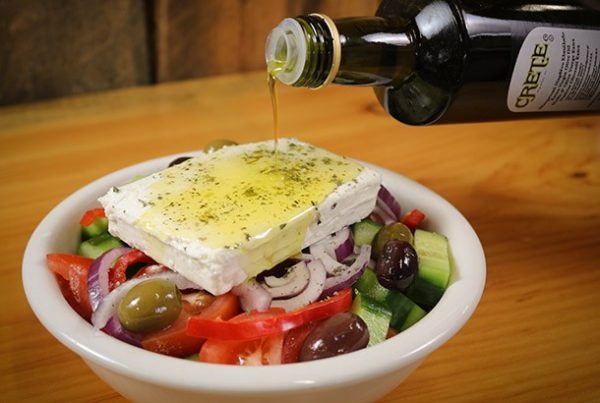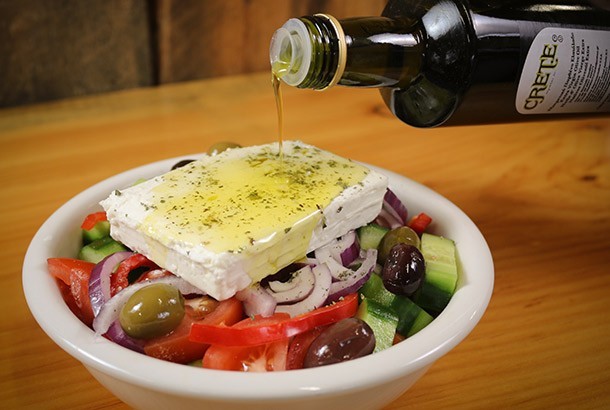 A simple and delicious Authentic Greek Salad that will transport you to the Mediterranean with its fresh and healthy flavors.
7. Lentil Pita Pockets (Vegetarian Hawawshi)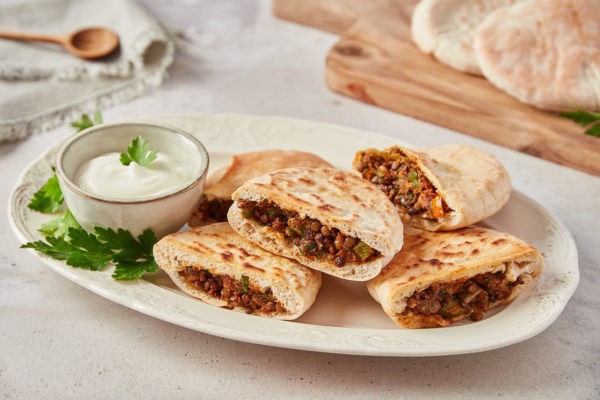 Try this mouth-watering hawawshi made with brown lentils instead of ground beef. This tasty veggie sandwich is great on the go!
8. Zucchini Pie with Feta (Crete)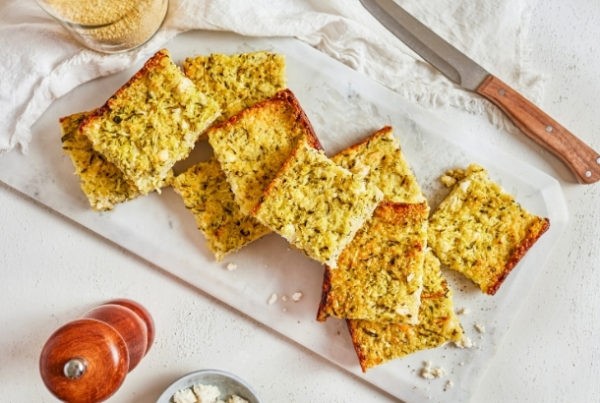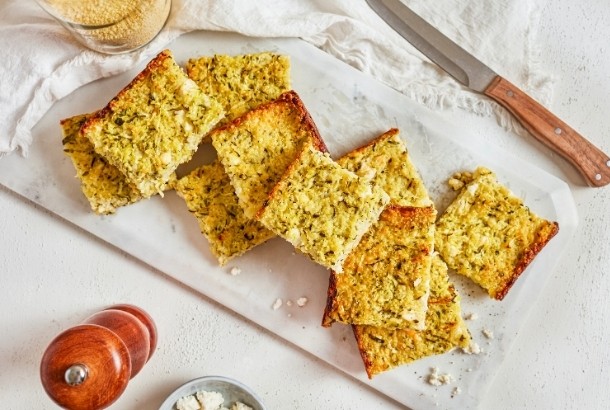 Try this classic Greek zucchini pie made with feta and semolina. It is a great Mediterranean way to use up your abundance of zucchini.
9. Tortilla De Patata (Spanish Potato Omelette)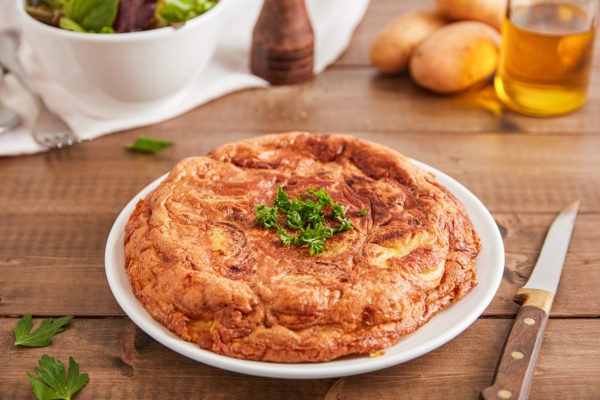 Delight in this traditional recipe for tortilla de patata, a delicious Spanish staple that can be enjoyed for breakfast, lunch and dinner!
10. Spinach and Goat Cheese Quiche (France)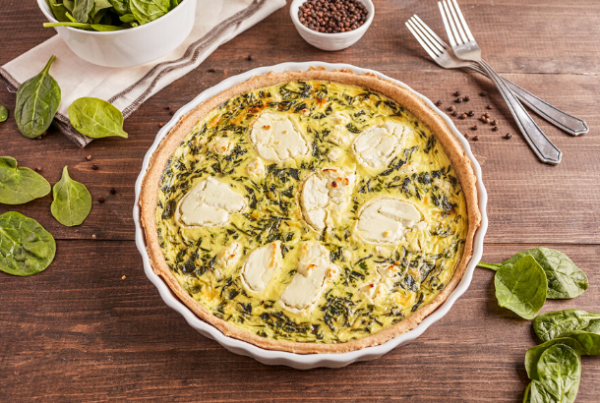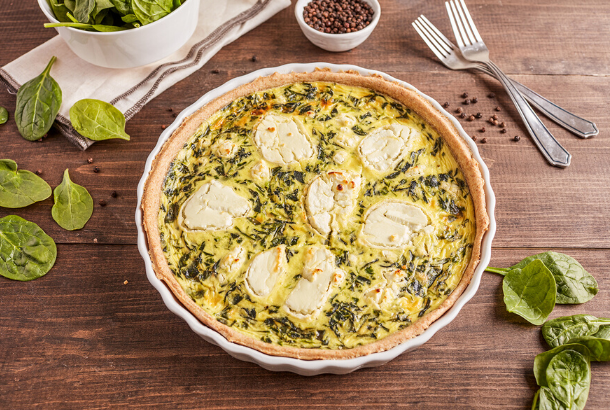 Try this vegetarian French breakfast quiche. Spinach and goat cheese replace ham and shredded cheese for a new Mediterranean delight.
11. Pumpkin Soup with Sautéed Mushrooms (Italy)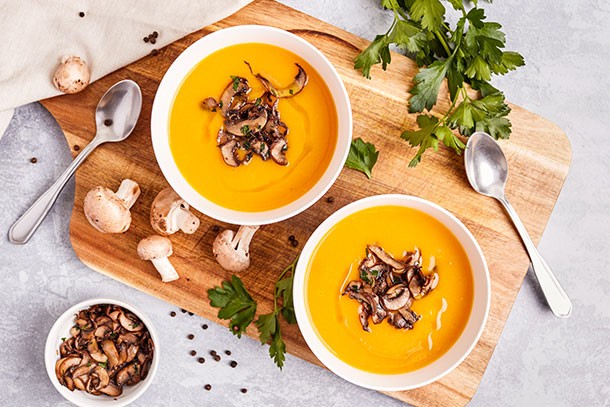 Try this earthy, velvety and super flavorful Italian pumpkin and mushroom soup that is filling and delicious and easy to make.
12. Boureki (Cheesy Potato Casserole with Zucchini and Fresh Herbs)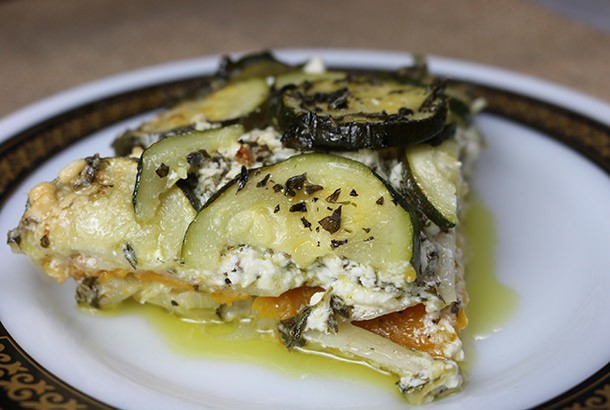 Make this cheesy potato casserole with zucchini, acorn squash and fresh herbs. This recipe is so good you will wish you made more for leftovers!
13. Chickpea and Spinach Salad with Avocado (Crete)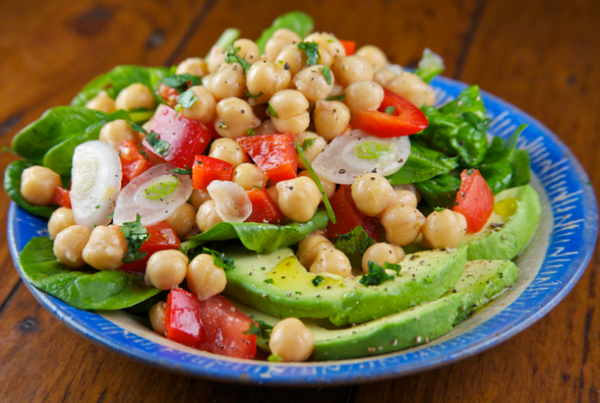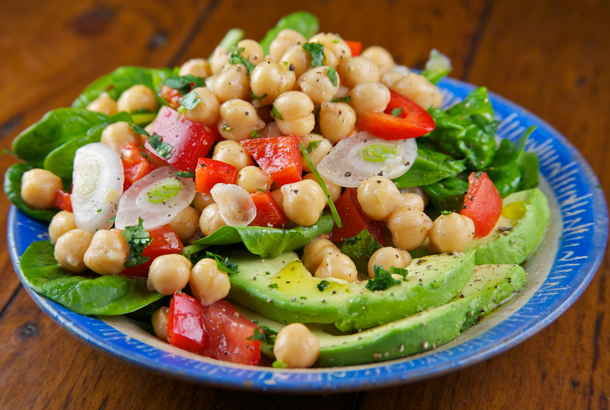 Try out this simple salad by Koula Barydakis. This is one of those salads that uses up everything you have on hand! You can change it up however you like and it will still be delicious!
14. Turkish Zucchini Fritters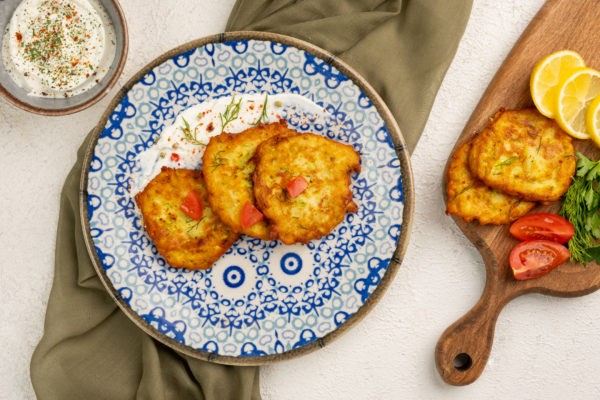 Are you looking around for a vegetarian alternative for meatballs? Then, this tasty, traditional mucver recipe is the right thing for you.
15. Stuffed Grape Leaves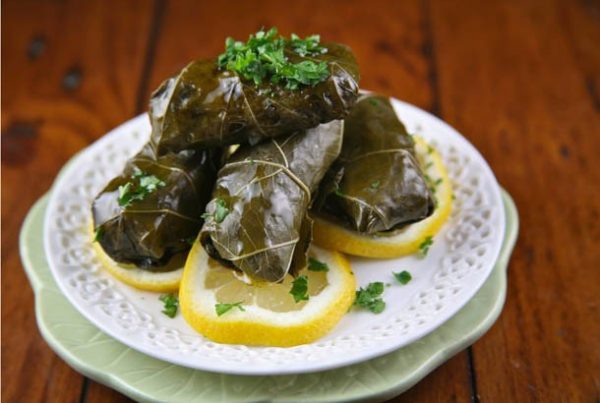 Stuffed grape leaves are traditional to the Mediterranean Diet. You will find this delectable appetizer on the menu from Lebanon to Cyprus, from Turkey to Greece. Each country has their own popular ingredients for stuffing grape leaves, with the most common being rice and ground meat such as lamb or pork. The spices will also vary by cuisine, and of course there are variations within the cultures, from table to table.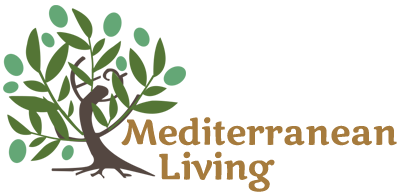 Our Newsletter
Get seasonal recipe ideas as well as special offers on our online programs, live webinars and video releases. Sent once a week.