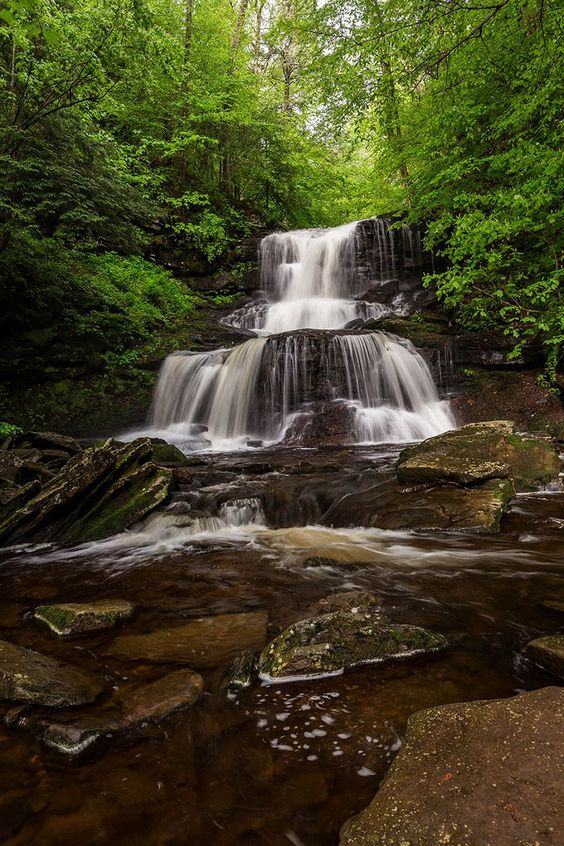 glenstateparkpensilvania.jpg
 HoneyColony is one of the companies that I have been promoting that I really feel proud to do it. Since about a year ago that I have started to promote HoneyColony it makes me feel so good and I enjoy my work every day. I can honestly say that their product does what they say it will do. They are organic and their ingredients are honest.
During this year of research, I was looking more deeply for legitimate Certified Organic, non-toxic choices, especially, no-animal-testing. There is a lot of business that is carrying a lot of lyes on their trail. It is very important that you stick with the transparency that these Solutions can give to you. Believe me, I will pay the price if the price really deserves to be paid. I don't mind the hard work as long it will give me clearance, and security in my convictions. That meaning, I will never, ever give anyone a review that is not accurate. Indeed!
Shea Butter: A Quiet Revolution in Northern Ghana
So, I have gotten to know Aseda Shea Butter is a unique, rich and also natural moisturizer with over 30 health benefits. It's extracted from the nuts of Shea Trees, that comes from the Savana's of Africa. The Shea Trees are treasured health properties and growth. They can live up to 200 hundred years.
Shea Butter is for many from Ghana, Africa a healer and deep-moisturizer. A salve that can definitely help with Dry Skin and the problems that it can cause. Harvest the shea butter is a job that belongs to the women.  of Ghana. Supposed to be a degrading job for men. Being a second hand performed by women in the late hours of the evening. It now has become a big business that are empowering the Ghana women to compete in a culture that pure much belongs to the men.
They wake up first thing in the morning and pick it up, sometimes not even wearing shoes. It's a hard work that they do with their kids wrapped on their backs.  Late in the evening after dinner, they work on to process the Shea Butter, that will be the last thing they do. It takes 7 days to do the process that is divided into different phases to make it easy for the women that have so many chores throughout the day.
The story about Shea Butter is huge because it has been going on for thousands of years. It started in Egipt. To protect Africans from the heat waves of the Sahara and the Savanah, it's rich in unsaturated fat, essential fatty acids, phytosterols, vitamin E and D, provitamins and allantoin, Shea Butter helps stimulate Collagen production, also. These Nutrients together helps Skin maintain its youthful glow, protect from "UV" sunlight. Extreme weather condition, environmental toxins, dehydration, fight inflammation, and prevent stretch marks. It's Just Shea.
Aseda Shea Butter is uniquely different from the machine processed Shea Butter on the market. Wild harvested and crafted by a woman run co-op in the Mole National Forest. Many machines processed Shea Butter is produced on plantation based Tree Farms.
35,000 tons of Shea Butter has exported annually from Africa. Studies also have shown it to be a good anti-inflammatory. Praise for Aseda Shea Butter.
Why We Love it:
Deeply moisturizes
Antioxidant and anti-inflammatory
Gentle and soft enough for the baby care
Protects, strengthens, and regenerates skin
Aids in stimulating collagen production
Prevents stretch marks
Does not expire
Helps prevent and treat dry skin, stretch marks, skin discoloration, wrinkles and blemishes
Rich in Vitamin A, E & D, essential fatty acids, provitamin A and allantoin
Does not clog pores
Provides UV protection
Soothes Eczema, psoriasis, diaper rash, hives, insect bites, contact dermatitis and reaction from poisonous plants
Help treat burns, minor cuts, and repair scars
Prevents wrinkles
Helps heal aching muscles and remove eliminate toxins
How Your Purchase Helps Globally:
Supports women run co-op and empowerment project
Keeps chemicals found in cosmetics out of our waterways and off of your skin.
Supports healthy bee population
Helps Non-GMO policy efforts
Protects a wildlife preserve and ancient forest, an indigenous bee population, and biodiversity.
Thank you so much. If you would like to live any comments or suggestions, I would like to hear from you.
God be with you, always!
Sincerely!
Luzia Soares.
green-approach.com