Child refugee with her little dog
About oneself to grab the right choices and make the right decisions in one's life…
Some choices are easier to identify, and some choices are like a puzzle that no matter what, the choices can't really be that clear about being the right one or a wrong one. One would love to be in a situation that is black or white. How about the ones that are, "in between"?  Circle that! Oh, multiple choices! Just put it in a column of five or four and choose one. Doesn't one would love the simplicity. It's just not that simple!
Everyday life decisions are never, ever that simple. But, sometimes they really are simple, and we just come and complicate it. Just when you need a blood pressure checked to see if it is high and the doctor wants to put you on some medication that you don't like because the side effects are horrible. So, it will be high, with the anticipation that will be there. As simple as that. What is that? Anticipation syndrome? Wow!
Somedays decisions can be that simple!
Don't we wish that decisions would be more easy to make? Don't you wish that they would come with very clear directions or a video tutorial? Yes, I wished that every time that if I was about to make some choice and I was really terrified of it. Somedays decisions can be that simple, and the next day the choices are getting so blurred and hard to recognize…
But there is one decision that is very easy to make, and that would have to be your decision. The choices and decisions about your HEALTH. It is imperative that you will make those decisions. I agree that you do trust your doctor. It is fine. To a certain point. I have met people throughout my life that put the burden of choices and decisions on their doctors. They are amazingly trustful of their doctor to an extreme that they would be not necessarily a person, but some kind of a saint or a genius. A perfect human being…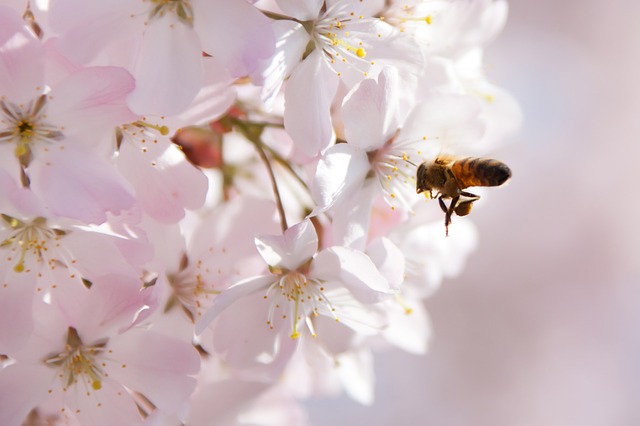 Bees on a light pink tree
Doctors are not that infallible.
A doctor is a human being that above of all, are not perfect. Doctors are not infallible! Doctors make mistakes. Like in any kind of trade, they do are subject to be sometimes, plain and simple, wrong, making mistakes that sometimes are even stupid. In any profession, there are good and bad professionals. Or sometimes you could make a bad decision on one case and still be a good doctor…
Why then when comes to a doctor, people simply, can't  get the reality of a doctor making the wrong decision… Like any journalist, lawyer, etc… It is challenging the way that people do adore their doctor to the point that they let the doctors make all decisions for their problems like they would not let any other professionals do in any other circumstances…
Be your Health Advocate
Be your Health Advocate! It's a wonderful phrase and there is totally safe to be that way because if you do, you will do much better. Question your doctor, disagree if you have too. If he tells you to your face, " I am your doctor!", that phrase like he is the almighty, you answer; so what? Answer it; I am a patient.
I have friends that I love dearly, telling me when we are talking about their doctors, that totally disagree with me saying that; Are you crazy? He's my doctor, he knows… Like he's some kind of infallible person that will not make any mistake in any circumstances. I can't agree with it, definitely!
Doctors are not God.
I have been getting hurt by an almighty doctor! I have just painted his picture. The day that I have questioned him about the mistake that he has made that has made me lose my baby, he has answered me that he has never made a mistake in his life! That was what he has told me. That dreadful day was when I have lost my baby and almost lost my life.
I am 60 years old. I have been on Earth for that amount of time that has to mean something.  Let me tell you something; No one is perfect and infallible, no one!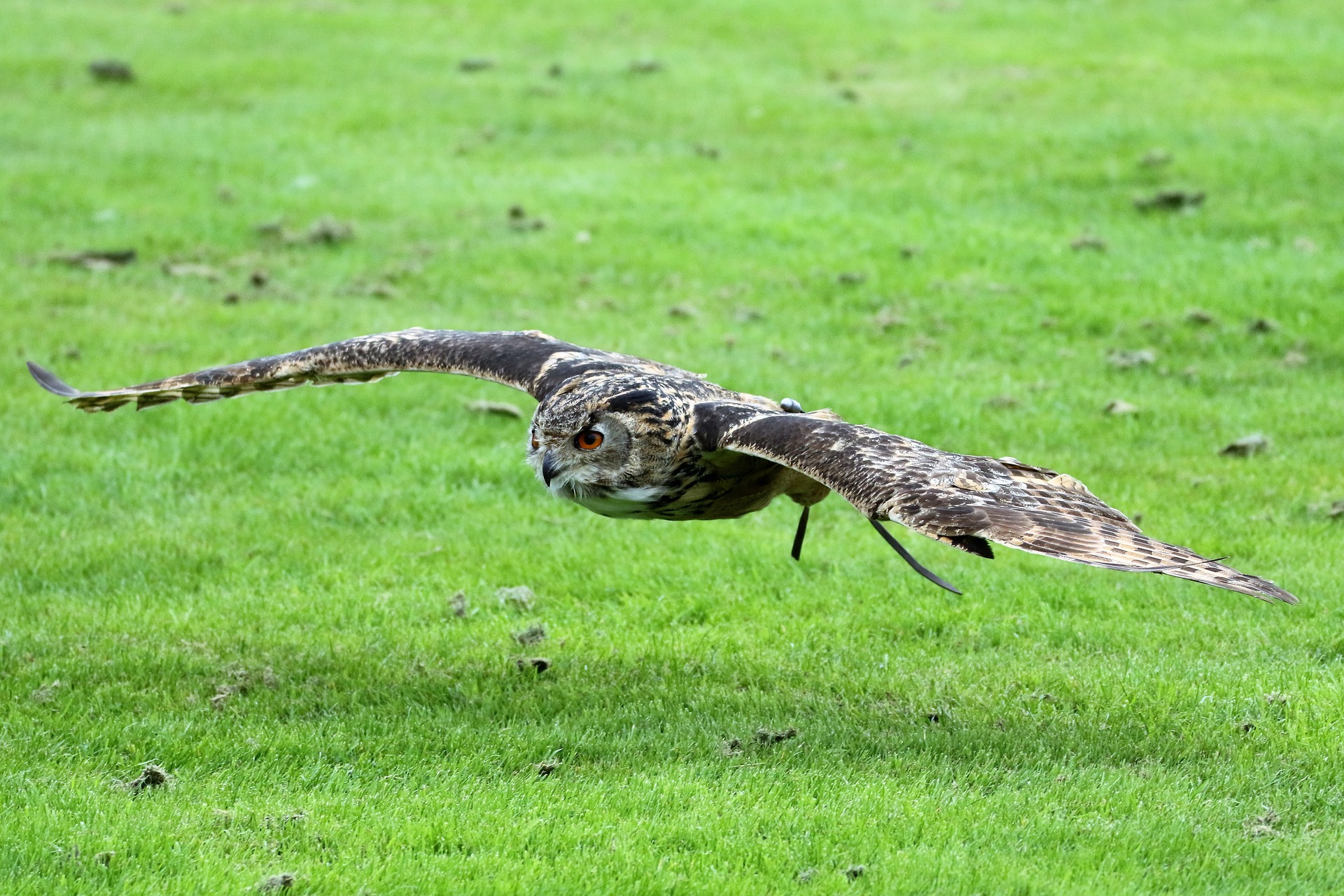 Eurasian-eagle-owl
Doctors are human beings just like anyone else!
That's about one thing that sometimes makes me think more deeply why is everyone so hooked up with doctors being perfect human beings? I have met some people here and there, throughout my life, sometimes a dear friend and sometimes an acquaintance that was introduced to me by a friend that has become very dear to me. Some of them have doctors prescribing them a huge amount of prescriptions sometimes even over 23 different prescriptions. I have to tell you that I wasn't that comfortable knowing that a person that I care so much about was taking so many prescription medications like that.
So, time went by and during this time it wasn't only one person that  I  have gotten to know that was taking so much prescription medications like that. I really used to know a lot of people in that same position taking all those chemicals that were unbelievable inappropriate, I have thought. I would try to reason with them on different occasions and be using my knowledge about some homeopathic or organic or even homemade medicine. I don't even remember the amount any longer, really, that was the average amount of prescriptions medications that of the people that I have known were prescribed too, and still do.
You would be surprised to know
You would be surprised to know the number of people that in spite of their doctors, even the ones that definitely would have nothing to do with anything, but traditional, and l; prescriptions drugs to the core, still will not get away with their closed tight minds. People out there are fighting fiercely to tell their doctors what they would rather have for their bodies other than what their doctors are so closed mind about it. That is really what I am talking about it.
Before I go any further with bad mouthing doctors, I really don't want to do that, because there are doctors out there that are really amazing. There are doctors that at this moment that we are speaking about Almighty doctors, they are stretching themselves, prolonging their education on the integration of traditional medicine with Holistic medicine; putting together yoga, acupuncture, herbal supplements, etc…  They are working together to accommodate the best of a westerner medicine with what that has been used for thousands of years. I strongly wish this beautiful idea, because we really need both.
It's very frustrating to even mention to them if they would consider just stop to check about all these prescriptions, if maybe, only maybe, we could somehow make a careful evaluation to eliminate some or maybe, only one medication from the list. Maybe replace some of it with some herbal supplements to see if we could treat some of the symptoms with nutrients in supplements here and there. Even the suggestion was like I was insulting them. How can you take that consideration? He's my doctor. He knows very well what he's doing. When I would reply that, maybe we could ask him. That person would think that would be an insult to suggest that to the doctor, to suggest such a thing!
A new study published in the Health Service Research Journal, show that Physicians and Nurses,  about most of the people that work in the Medical Field, are more inclined to use Complementary Medicine Than everyone else. This study has concluded that 63% of the general people use some kind of Natural options Medicine, and 76%  of the ones that work in the Medical Field  use Complementary Medicine ( Health Care Workers use more Natural Options than the ones that are not  working in The Medical Field; doctors, nurses, social workers, health technicians, etc…
There are rules that keep the doctors from prescribing
There are rules that keep the doctors from prescribing Holistic Healing. Those coming from Health Insurance,  Employment Contracts, and Medical Board Regulations. I will do another post on the subject. The most important thing to understand right now is, we need integrated Medicine. We need to combine traditional with Holistic, Herbal supplements, Complementary Medicine. We can all work together for the wellness of the people. Medicine is about finding cures for the Illnesses the best way we can. Use something that works in that particular case. Things like the way you eat, are really the most important issue in your overall health. I like this phrase very much, You are what you eat! Isn't true? It's a lot on the subject. We will need another page…
We have to try different things if what we have tried before wasn't working. Give it a chance…
So, I have to put my tail between my legs and wimp… So much for any suggestion. Let's not forget about the reason that conversation has even started in the first place. Side effects. So, I really have many concerns about some people that I have cared a lot about and want to help. I know that I am not better than the doctor. I just sometimes don't understand why a doctor would prescribe so much medication to one person. It's very disturbing to me that sometimes what they have is not something so major that ends up becoming a major problem because the way it was handled.
We have to try different things.
We have to try different things if what we have tried before wasn't working. We don't have to be a doctor to know that antibiotics weaken our immune system if we take them too much. I see doctors day after day prescribing antibiotics like it is a candy(granted that candy can be very bad for you also). Anyway, I think if you have something infected or an inflammation that you can take some time prescribing something that would take care of it without using an antibiotic, why not? Or anything else that you could treat using something more natural without so many side effects.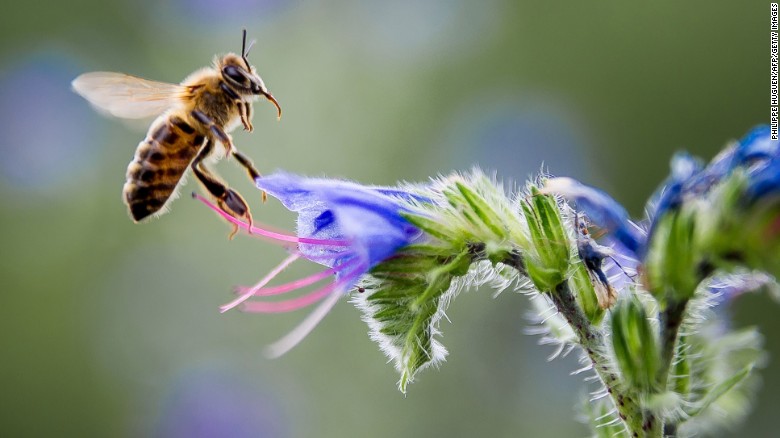 save-the-bees-extralarge
I knew that some problems that some of the people that were so dear to me have been only minor issues that could have had a very simple solution, but, it was getting more serious day by day and I was hoping for some natural medications, and supplements with good nutrients. but, swelling down those pills every day, wasn't helping either. It just was making things much worse day by day, all those deadly chemicals. I was so sure that maybe even with an improved diet and some supplements we would have eliminated most of those chemicals.
It's known that we come in contact with over 200 chemicals agents in our own home every day.
I know for sure that the chemicals that we usually come in contact day after day get our immune system very weak.  They are also carcinogens. I really have tried very hard to have her change her mind, but it was no use. I really believe in nutrients. I really think that the most issues we have with our health have something to do with a very poor diet. Nothing that we can't solve with some very good nutrients that Nature has to offer.
I have believed also that most of it it could be an inflammation where we could use "propolis", (propolis is a something used to build their honeycomb),  that works as a very good antibiotic, that naturally would get rid of the inflammation and easy up most of the symptoms. I have learned over the years that I have done research and being I, myself, enough proof, having Rheumatic Fever for so many years and have gone also so many years without a symptom.  that propolis was very powerful. Trust me, I have used it and knew, about 100% sure that it worked. I was extremely sure. I would bet a lot of money on it and could be rich by now.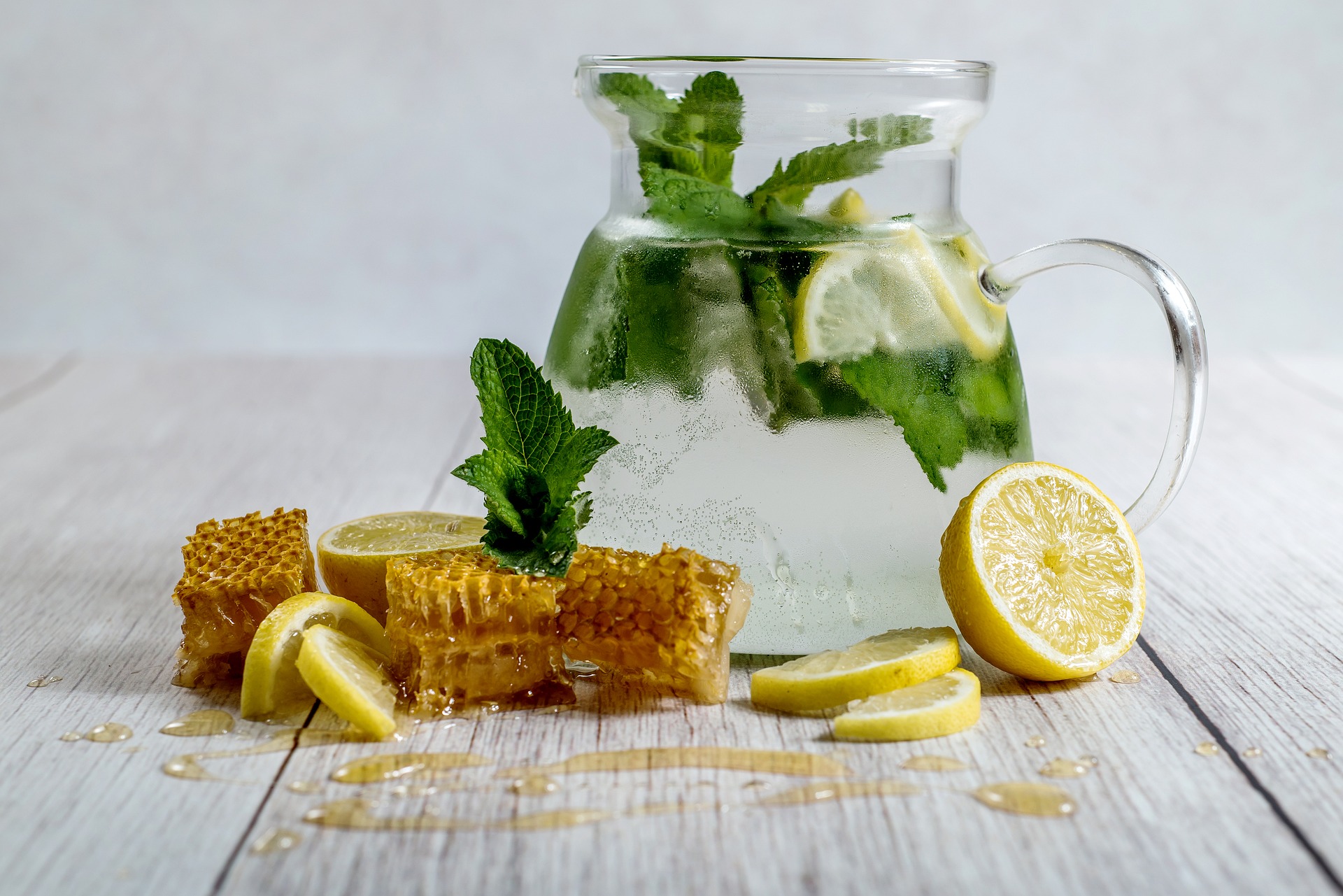 Lemon and Honeycomb
I could swear to you, under the sun that our wonderful God has put there to warm us up, that propolis id really a huge, beautiful, and pure miracle. The Honey Bee is a miracle without a shred of doubt. I can tell you this with the conviction of my whole being!
I have to see my friend's health deteriorate every single day.
Ann is gone. I am here, still very determined to help anyone that accept my help. We have today, after all the advancements in science, much more research that has been done about the power of the honey bees. I can tell you even more convinced than ever, that you, that are looking for relief about bones, joints, pain, and lack of energy and a ridiculous amount of symptoms that afflict everyone these days, with the real aggravation from the chemicals on our food supply, and every kind of pollution that are around, come and try these simple solutions and allow it to make a miracle on your body, and soul. You will not regret it.
I promote very honest solutions for your personal care, home care and everything that covers your household.
Take a look at Honey Colony, Amazon, Dr. Al Sears MD, Accompany, The Ultimate Green Store, Murchison Hume,  and a huge number of Brands that I have gotten from my Amazon Associates Account. These brands are as wonderful as all the others, with the same undeniable credibility and transparency in their actions with an Integrity that is given to Brands that are philanthropic working over the borders without exploitation, giving all their associates a  very honest  Fair Trade.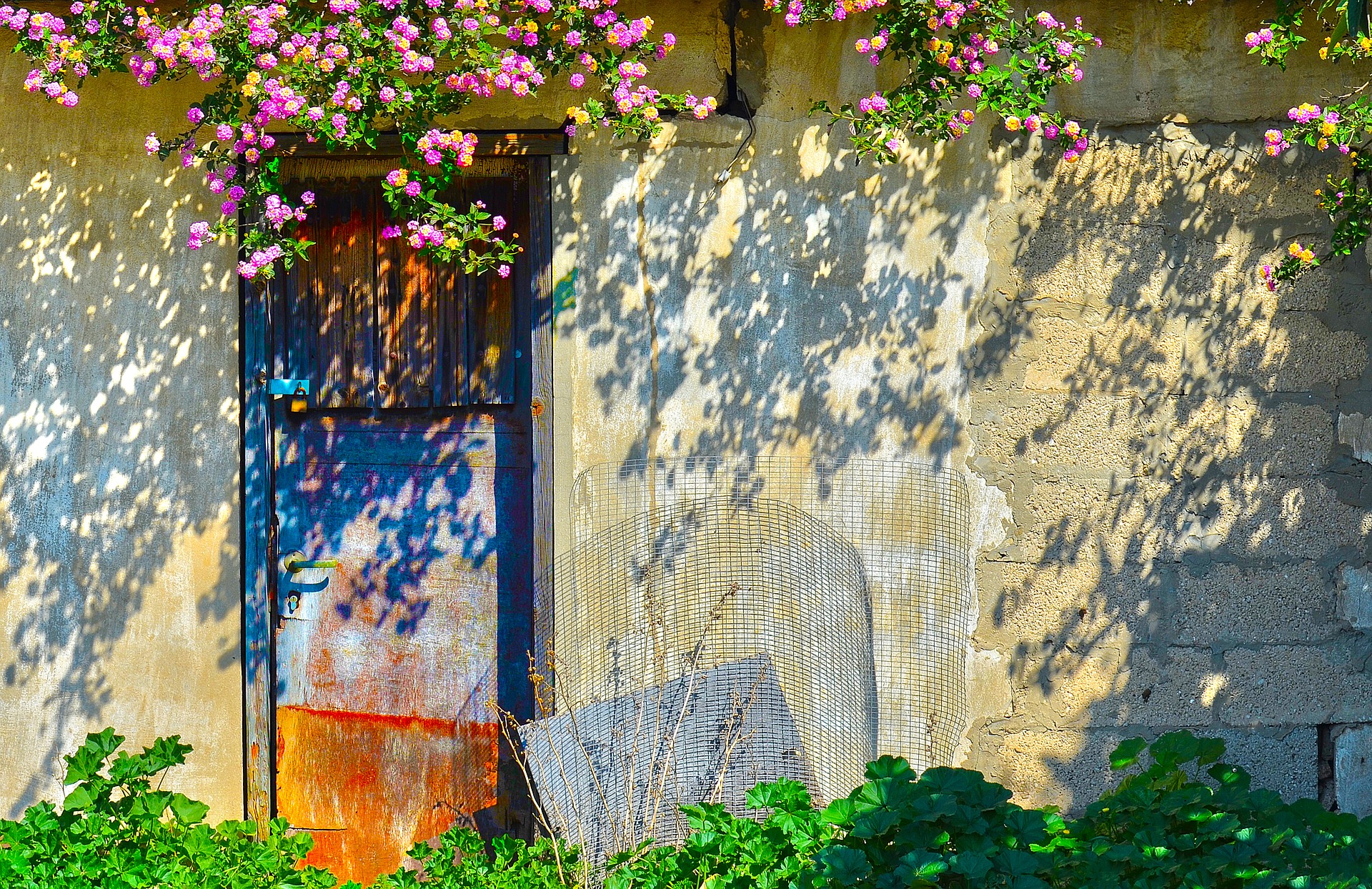 These stores are also producing miracles with an advanced technology and obviously without hurting our planet in the process with very much respect for the environment. That is really amazing. Get the nutrients that you need on the supplements, superfoods that green-approach.com has made available to you, your loved ones, to use on your home, to use in your body, to use on your soul (I believe that if you have a healthy body, your soul will follow right after).
Equilibrium Superfood – I have been taking for a while and I intend to continue to take it as long as it makes me feel healthier and energized. I have never, ever have a supplement that has made me feel this good. I have approved and will approve over and over again. Honey Colony products ave excellent. The quality is without a doubt in my mind, the Best. I have so much trust in this product that I will endorse it over and over again.
Come to my website and read all the information that I have. My friend if it is one thing that I have on this website, are information. green-approach.com will never have you short on information. We celebrate information. green-approach.com becomes information. Also, I want to let you know that Equilibrium Superfood is not the only product that we have. I have couple more reviews about Honey Colony on my website. Please, take a look and find out about amazing products that will improve your health dramatically for much, much better! Please, read the testimonials that will tell you all the information from the customer's voices.
Please, give it a try. What have you got to lose? Money back guaranteed, no questions asked. Period.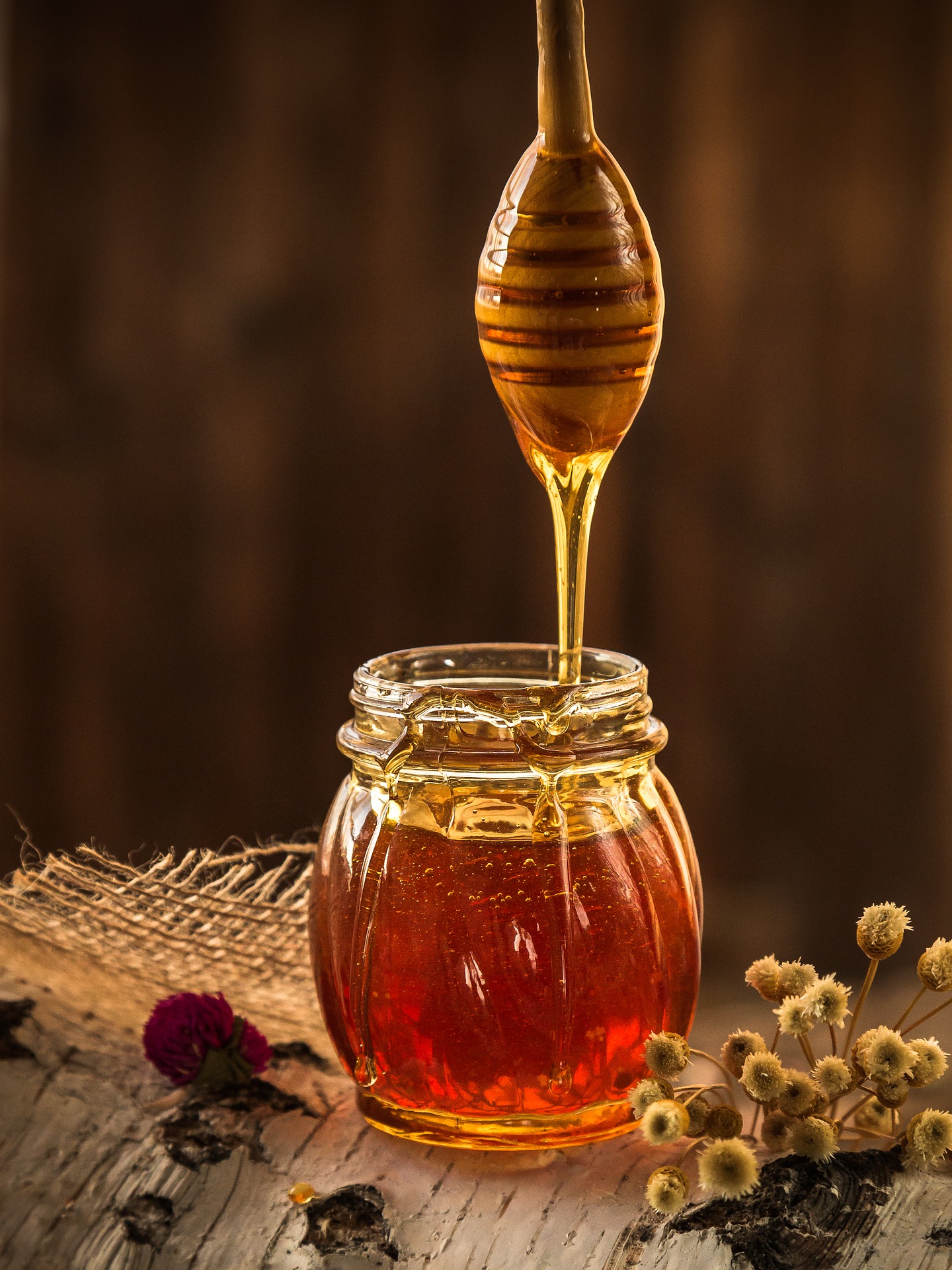 Honey spilling to a top  glass jar and some dry flowers about
Please, ALLOW all these simple NUTRIENTS that have been found on plants that are NOW grown and harvested ORGANICALLY in a soil that was put on the Earth to make a huge CHANGE in your life!
Please, don't waste any more precious time!
Thank you!
Warmly!
Luzia Soares.